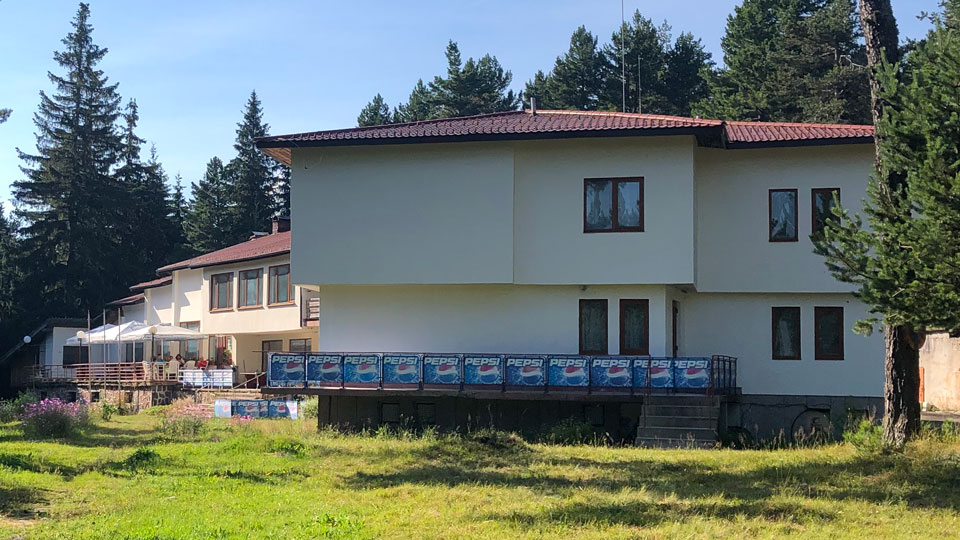 Petrohan Hut is a Bulgarian Tourist Union facility in the western Balkan Mountains (Stara Planina), at an elevation of 1470 m (4823 ft). It is located in Godech Municipality, Sofia Province.
The hut is a two story, modern building with a sleeping capacity of 76 people, electricity, internet and ensuite toilets. It has a full service restaurant and cafe.
Petrohan Hut is a stop along the hiking trail "Kom to Emine," the Bulgarian section of the E-3 European long distance path.
Getting to Petrohan Hut
Petrohan Hut is 2 kilometers southeast of Petrohan Pass. It is easily accessible by car via an asphalt road and has a parking lot.
GPS Coordinates:
43.1142311631°N
23.1360594925°E
Trails Around Petrohan Hut
Attractions Near Petrohan Hut
Petrohan Hut Contact Details
Petrohan Hut
2250 Godech
Bulgaria
tel. +359 888 867930
Petrohan Hut Image Gallery
This collection of photos captures the sights and scenes around Petrohan Hut in Godech Municipality, Sofia Province, Bulgaria.