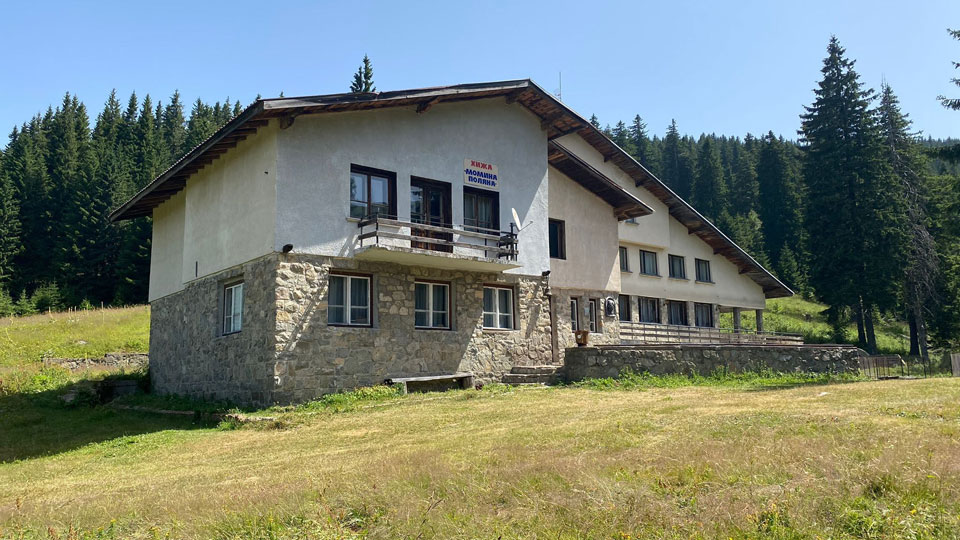 Momina Polyana Hut is a Bulgarian Tourist Union lodge in the central Balkan Mountains (Stara Planina). It is located in the western part of the Central Balkan National Park, on the slopes of Mount Momina Chukar (Mount Maiden's Tooth). It is close to the Boatin Nature Reserve, a protected area within the park.
Momina Polyana Hut is the highest mountain lodge in the Central Balkan National Park, lying at an elevation of 1740 meters (5709 feet)above sea level. It was built in 1961-2 by tourists from Teteven. Today it is managed by the Vezhen Tourist Association.
А legend connects the place name Momina Polyana (Maiden's field) with the love of two young people called Tsvyata and Nikola. The beautiful girl sought to prove her love for Nikola by venturing out into the fairy's meadow at night, and unexpectedly suffered death there. Out of pity for the maiden, the people called the meadow maiden's field, and the sharp nearby peak, Maiden's Tooth. Nikola fled in grief, drove his herd into the mountains, and remained there until his death. The place where he was buried is called Kolev Kravarnik, or Nick's cowshed.
How do you get to Momina Polyana Hut?
Momina Polyana Hut can be reached via foot trail from Anton Village.
GPS Coordinates:
42.763718°N
24.1663933°E
What trails exist around Momina Polyana Hut?
What attractions are found near Momina Polyana Hut?
Momina Polyana Hut Contact Details