BULstack Online Advertising Opportunities
BULstack is a leading English language database targeting expats, tourists, and other English speakers interested in Bulgaria, the Bulgarian people, and Bulgarian history and culture.
We offer a variety of online advertising and promotional opportunities, including:
All Page Buttons
All Page Banners
In-post Boxes, Banners and Buttons
Graphic and Text Links
Sponsored Editorial Content
Newsletter Features
Public Service Announcements
We have promotional opportunities to fit every need and budget. If you want advice about how to maximize your marketing investment, contact our sales department for a customized proposal. Alternatively you could look into other native ads platforms to compare the market.
Display Advertising

Rotating Display Ads (125×125)
Maximize your impressions with an ad on every page.
Rotates through six positions.
Position changes with each page refresh.
50% appearance above the fold.
Fixed Display Ads (125×125)
Center column, appears on all BULstack pages.
Fly out ready.

Skyscraper Ads (600×120)
Far right column, appears on all BULstack pages.
Fly out ready.
In-Post Box Ad (300×250), Banner (468×60) or Button (160×120)
Fully customizable ads for in-post placement.
Great for targeted content.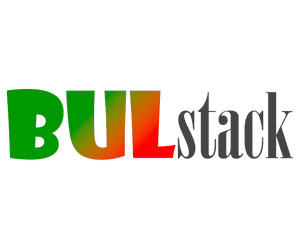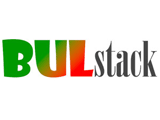 Links
Graphic Links (120×30), far right column.
Text Links, far right column.
Sponsored Editorial Content
We accept contributed editorial content that will enhance the BULstack experience. Contributions may be one time or repeating. Each contributed post includes one in-post ad plus author attribution and an additional link to your sight at the end of the article. Contributed content becomes the property of BULstack for publishing, promotion and archival purposes.
Newsletter Features
BULstack prepares monthly newsletter features for Welcome Notes, the monthly newsletter from Welcome to Bulgaria. In the Know discusses a topic of current interest in the news, especially items of importance for foreigners. What's On Around Bulgaria is a monthly column announcing interesting events happening around Bulgaria. Space in these features is limited, but free of charge for the items chosen by our editorial staff. Please submit your topic or event for consideration. Normal in-post advertising is available for paid inclusions to promote either covered events or additional, uncovered events that might be of interest to our readers.
Public Service Announcements
As part of our Corporate Social Responsibility program, BULstack includes a limited number of free placements in out time sensitive posts. In addition, we occasionally use unsold ad inventory to promote charitable events. Please contact us to submit your project or event for consideration.
Don't see what you are looking for?
If you don't see the thing you have in mind, pleas contact us. We are always open to new ideas to improve the advertising and promotional opportunities available on BULstack.