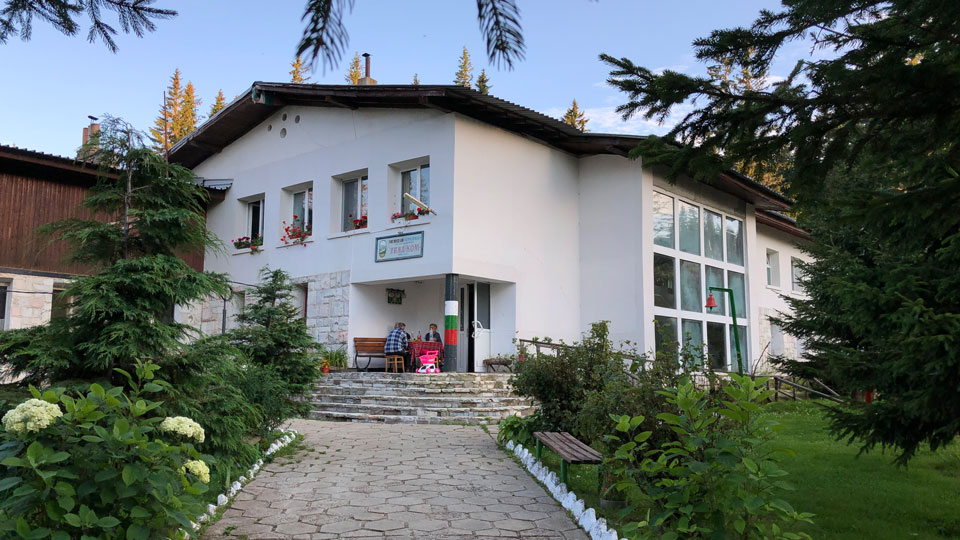 New Kom Hut is a Bulgarian Tourist Union lodging facility in the western Balkan Mountains (Stara Planina). It is located about 8 kilometers as the crow flies south southwest of Berkovitsa, Montana Province, on Mount Kuriya, at an elevation of 1506 m (4941 ft).
Getting to New Kom Hut
New Kom Hut can be reached by car via an asphalt road from the town of Berkovitsa (15 km). It can also be reached on foot in about 4 hours by following the GREEN trail from Berkovitsa (16 km).
GPS Coordinates:
43.1852676°N
23.0658219°E
Trails Around New Kom Hut
Berkovitsa Trail — Green trail markings
Kom Peak — Red Trail markings About 1 hour to the summit.
Old Kom Hut — Red Trail markings About 30 minutes.
E-3 European Long Distance Path — Red Trail markings The Bulgarian section is known locally by its more familiar name, Kom to Emine, describing both ends of the route.
Attractions Near New Kom Hut
The Old Clock Tower (Berkovitsa)
Ivan Vazov House Museum (Berkovitsa)
Regional History Museum (Berkovitsa)
New Kom Hut Contact Details
New Kom Hut Image Gallery
This photo collection captures the sights and scenes of New Kom Hut in Berkovitsa Municipality, Montana Province, Bulgaria.