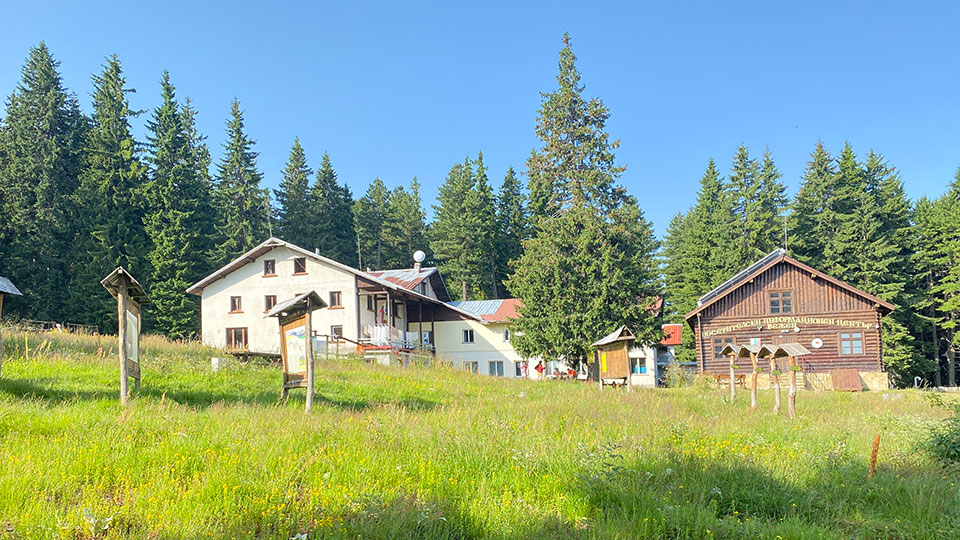 Vezhen Hut is a Bulgarian Tourist Union lodge in the central Balkan Mountains (Stara Planina). It is located within the Tsarichina Reserve, a protected area inside the Central Balkan National Park. It lies on the north side of Vezhen Peak, at an elevation of 1610 meters (5282 feet).
How do you get to Vezhen Hut?
Vezhen Hut is 17 kilometers south of Ribaritsa village. It is reachable by car via a primitive road, or by woodland path. The trailhead can be found at the end of the village, just beyond the entrance signs for the Central Balkan National Park. There is a marked parking area nearby.
GPS Coordinates:
42.7865898°N
24.354535°E
What are the trails around Vezhen Hut?
The following foot trails are available along marked routes from Vezhen Hut:
Times listed are for steady pace walkers, without breaks or detours. Hikers and walkers passing through the Tsarichina Reserve are required to remain on marked trails only.
What are the attractions near Vezhen Hut?
Vezhen Hut Contact Details