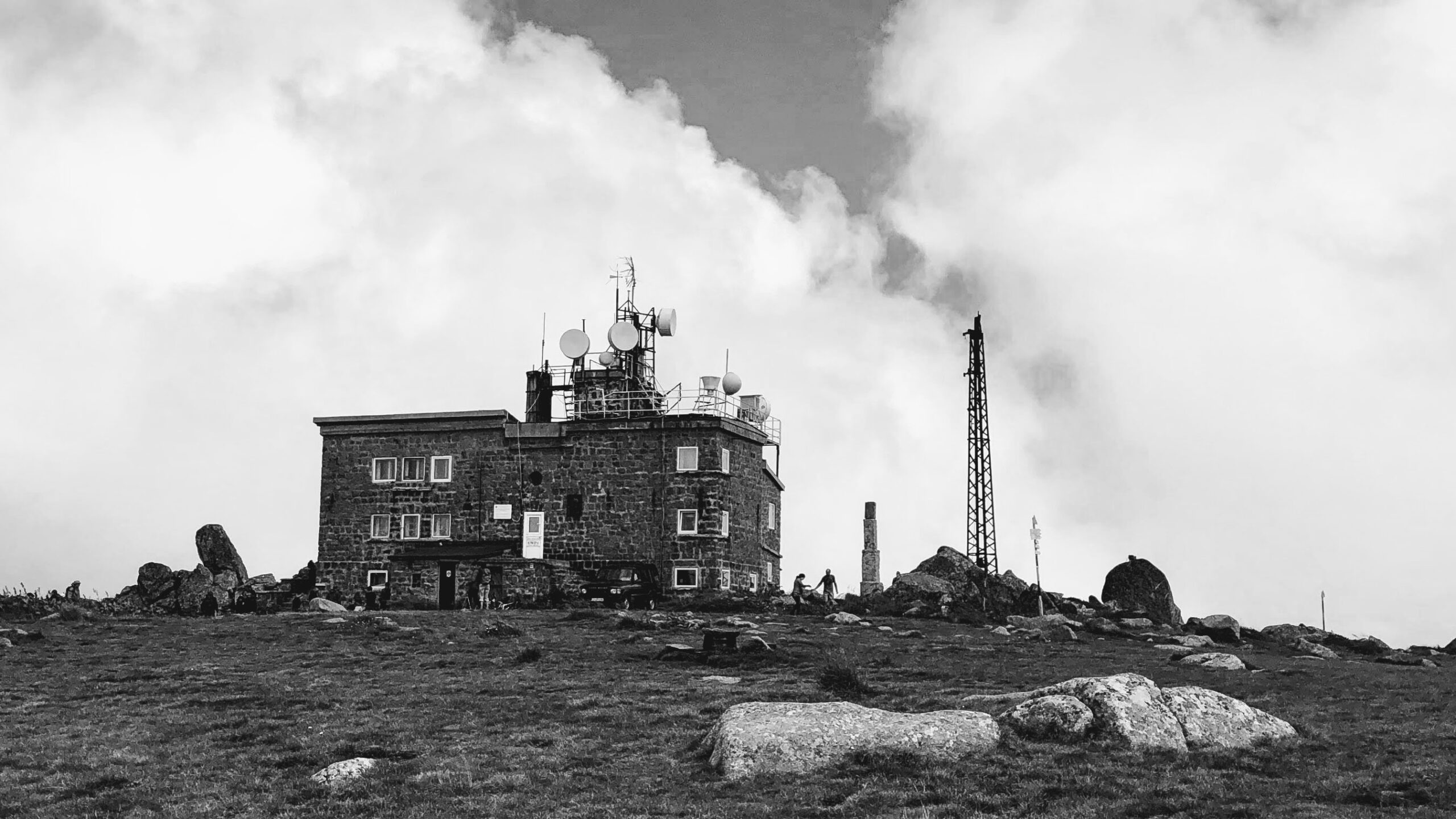 Cherni Vrah, which means Black Peak, is the highest peak of Mount Vitosha and the crown jewel of Vitosha National Park. Elevation at the summit is 2290 meters (7513 feet), making Cherni Vrah the fourth highest mountain in Bulgaria.
Cherni Vrah is number 74a on the Bulgarian Tourist Union list of Bulgaria's Top 100 Tourist Sites.
The Vicinity of Cherni Vrah
Cherni Vrah is a relatively civilized place for one of the highest peaks in Bulgaria. Proximity to Sofia, the presence of an active ski resort on the northern slopes, and consistent interest from Sofians craving outdoor recreation combine to provide a good mix of trails and facilities for visitors of all ages and interests.
One thing that everyone seems to agree on is that Cherni Vrah is the perfect place for a mountain walk and picnic on just about any summer afternoon. It is easily accessible on foot from Aleko Hut, located about 3 kilometers (1.9 miles) north northeast of the peak, and Kumata Hut in the northwest, which is 5.5 kilometers (3.4 miles) away.
The peak hosts  a weather station dating back to 1935 which offers emergency shelter, but no regular tourist lodgings. It boasts a restaurant serving simple fare. It is famous for bean soup served all year round.
The peak broad and flat, with rock outcroppings forming a natural bowl where visitors gather in groups. There are a few picnic tables and primitive wooden stools, but most are content to sit on the ground to relax and enjoy the atmosphere.
Ring that Bell!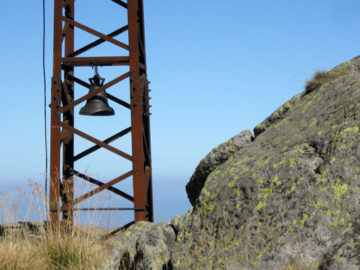 According to tradition, the first time you ascend the mountain to Chern Vrah, you are supposed to ring the bell suspended in a metal frame east of the weather station. The path from Aleko Hut to the peak passes by close to it, so you really can't miss it. Besides, who would voluntarily pass by the opportunity to signal your arrival and join the generations of outdoor enthusiasts who have passed this way before?
Aleko Konstantinov and the Bulgarian National Psyche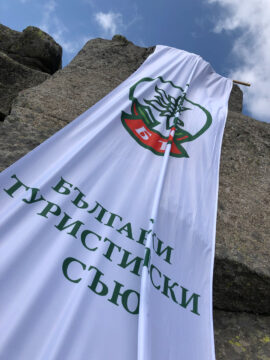 On 27 August 1895, Aleko Konstantinov organized a walk from the center of Sofia to the top of Cherni Vrah. About 300 people participated, including Ivan Vazov, the unrivaled Bulgarian man of letters.
That event started the Bulgarian tourist movement and is counted as its birthday. Every year celebrations are held on the tope of Cherni Vrah to remember that first ascent and to celebrate the deep love for Mount Vitosha felt by all Bulgarian people.