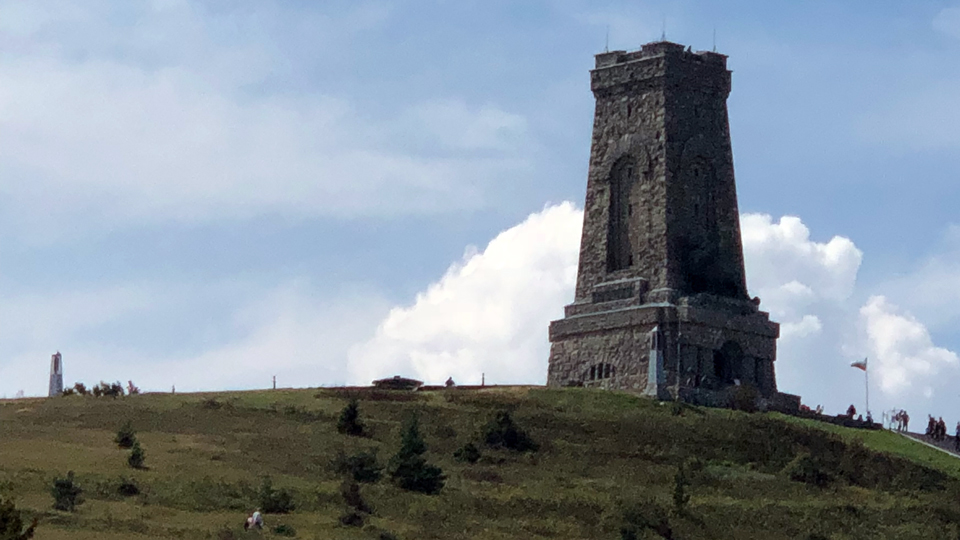 Bulgarian National Liberation Day is celebrated on 3 March, commemorating the Treaty of San Stefano signed on that date in 1878. The treaty, ending the Russo-Turkish War of 1877-78, delivered freedom for the Bulgarian people after nearly 500 years of Ottoman Rule.
Bulgarians celebrate their national day with the raising of flags, solemn assemblies, religious services, and the laying of wreathes in honor of those who fought and died fighting for the cause of Bulgarian freedom.
The War for Bulgarian National Liberation
Following brutal Ottoman suppression of the April Uprising of 1876 and the failure of the Constantinople Conference of the Great Powers to reach a consensus on the Eastern Question, Russia declared war on the Ottoman Empire on 24 April 1877.
In June 1877 the Russian army built a pontoon bridge and crossed the Danube river into Bulgaria near Svishtov. In the ensuing months the Russian army, aided by Bulgarian volunteers called Opalchentsi (Bulgarian: опълченци) and other assorted allies, drove the Ottomans back towards Constantinople, forcing them to offer a truce. The peace treaty was negotiated at San Stefano and signed on 3 March 1878.
The Treaty of San Stefano
The signatories to the Treaty of San Stefano were the Russian Ambassador in Constantinople, Count Nikolay Ignatiev, his colleague Alexander Nelidov, Turkey's Foreign Minister Mehmed Esad Saffet Pasha, and the Turkish Ambassador to Germany, Sadullah Bey.
The treaty took the maximum possible account of Bulgaria's interests. The latter would turn into the biggest country in the Balkans embracing southern Thrace, all Macedonia in the southwest and Dobruja in the northeast. In the west, Bulgarian territory would include the eastern areas of Serbia.  Bulgaria's overall territory would exceed 170,000 sq.km.
As a result, Bulgaria, a country with a 4.8 million-strong population, received independence and March 3 became National Liberation Day.
The treaty was to get approval from Britain, France, Germany, Austria-Hungary, and Italy but their representatives came to the conclusion Bulgaria received more than what it could be entitled to. The terms of surrender and the division of spoils were renegotiated at the Congress of Berlin, where the Great Powers reduced Bulgarian territory and altered other details to diminish its importance in Balkan region politics.
Bulgarian National Liberation Day
3 March was declared the National Day of Bulgaria on the centennial of the Treaty of San Stefano, 3 March 1978. It became an official holiday in 1990.