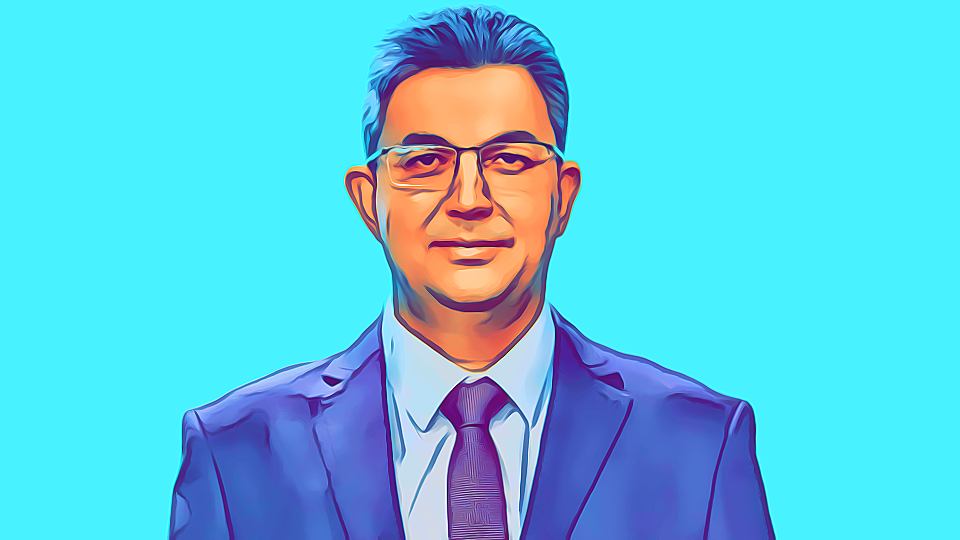 Plamen Nikolov is a Bulgarian politician put forward as the Prime Minister designate from the ITN – There is Such a People Party (BG: ИТН – Има Такъв Народ) following their narrow victory in the 11 July 2021 parliamentary elections. This was the second time Bulgarians have gone to the polls this year, after the first election ended in a plurality for GERB, the former ruling party, but not enough seats to form a government.
Who is Plamen Nikolov?
Plamen Nikolov is a relative newcomer to politics, having stood in his first election this year. Nevertheless, he received the nod from his party to lead their effort to form a government in 2021.
Early Life and Education
Plamen Nikolov was born on 29 July 1977 in Gorna Oryahovitsa, Bulgaria. In 1995 he graduated from the John Exarch of Bulgaria Humanities High School in Shumen, where he studied in the History and Archaeology profile. In 2000 he graduated from Sofia University "Kliment Ohridski" with a degree in Philosophy.
In 2002, he won an Ernst Mach Grant from the Austrian Ministry of Education, Science and Culture. He capitalized on that opportunity to study in the Institute of Philosophy and Group Dynamics at the University of Klagenfurt, Austria. In 2004 he was awarded a PhD in Philosophy of Culture, Politics, Law and Economics from Sofia University "Kliment Ohridski". His dissertation title was Philosophical – Anthropological Reflection on Time.
Career Highlights
Beginning in 2005, Nikolov worked in a series of nondescript sales and management positions in a number of industries including automotive, industrial, marketing services and sporting goods. His longest tenure has been his current position with Finis, a leading international swimwear and technical swimming equipment manufacturer, where he manages a small sales office in Sofia responsible for Europe, Africa and the Middle East.
Political Experience
In 2018, Nikolov participated in Casting for Politicians on the Slavi Trifonov Show.
Since 2020, Plamen Nikolov has been a member of the There is Such a People political party, and a member of both the National Council and the Arbitration and Control Commission of the party. He is also a member of its standing committees for Education and Science, Foreign Policy and Culture.
In April 2021, Nikolov was elected as a Member of Parliament in the 45th National Assembly representing 25 MIR – Sofia.
In July 2021, he was elected as a Member of Parliament in the 46th National Assembly representing 30 MIR – Shumen.
On 30 July 2021 he accepted the mandate to form a government on behalf of the There is Such a People party.
Personal Life
Plamen Nikolov speaks 5 languages: Bulgarian, English, German, Russian and Greek. He is married and has two children.
Plamen Nikolov Quotes
Upon accepting the mandate to form a government:
"It is an honor and a responsibility for me to receive this mandate. I will do my best to make everything according to the established laws."
In defense of his education:
"Do not underestimate philosophical education. The greatest minds in the political world have graduated in philosophy – Henry Kissinger, Helmut Kohl, David Cameron, Benazir Bhutto."
It is worth pointing out that Nikolov's observation was mistaken about all four individuals mentioned. Kissinger was educated in Accounting, Political Science and Government. Kohl in History and Political Science. Both Cameron and Bhutto graduated from the Oxford University program in Politics, Philosophy and Economics (PPE), an interdisciplinary program in humanities which reaches far beyond Philosophy as an academic discipline.