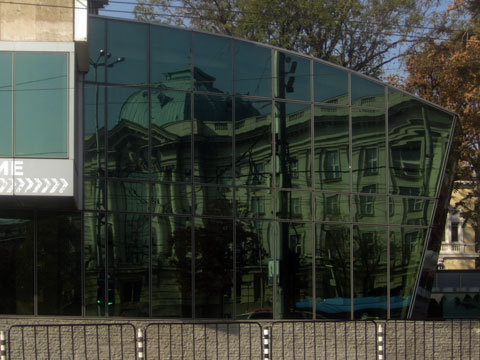 Students Day is 8 December in Bulgaria. On this day colleges and universities cancel classes in favor of special activities for their students, who will then party late into the night in clubs, restaurants, and other festive venues. Some students head to the winter resorts for a full night excursion away from their usual haunts.
Many hotels and restaurants create special packages for groups.
As a student, finding a balance between studying and socializing is crucial. However, making this distinction is not always easy and therefore some students turn to websites such as www.collegepaperworld.com for help with writing reports, essays and homework. You can check out their website to learn more about these kinds of services for students.
The History of Students Day

Celebration of a student holiday can be traced back to 1903, when Sofia University "Kliment Ohridski" declared the holiday to commemorate the fifteenth anniversary of its founding. 8 December was chosen because it is the Orthodox church feast day for the Sedmochislenitsi, the seven disciples who brought literacy and culture to the Slavic peoples. They include Saints Cyril and Methodius, plus five of their followers, Clement (Kliment), Naum, Gorazd, Sava and Angelarius.
These cultural heroes committed their lives to the development and teaching of the written Slavic language, translation of religious writings into vernacular speech, and the spread of literacy around the Slavic speaking world. They also established the Preslav and Ohrid literary schools, the first two religious schools in Bulgaria. At their peak, thousands of students were active in literacy training, education, translation and transcription of important works.
In 1944, the Communists took over Bulgaria and moved the student holiday to 17 November to coincide with the International Day of Student Solidarity, but it was returned to 8 December in 1962 and has remained on the traditional day ever since.
On 28 October 1994 the Council of College Presidents declared 8 December a day without classes and a special day celebrating all college students in Bulgaria.
Students Day Travel Advisory

The combination of students, partying, driving and alcohol often leads to trouble, and this holiday is no exception: 8 December is one of the most dangerous days in the year for traffic accidents in Bulgaria. so please drive carefully.