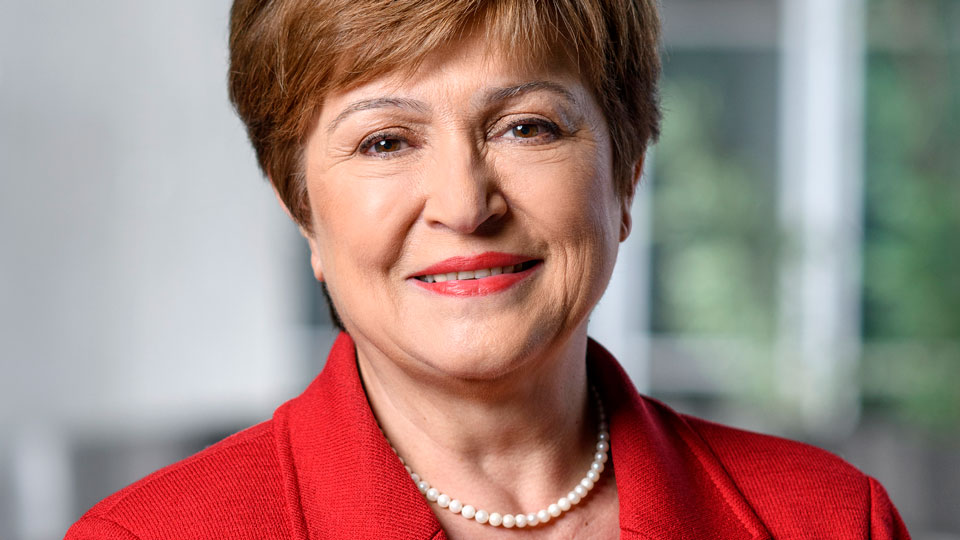 Kristalina Georgieva is a Bulgarian economist and international political figure.
Who is Kristalina Georgieva?
Early Life and Education
Kristalina Georgieva was born in Sofia, Bulgaria, on 13 August 1953. Her mother was  a shopkeeper and her father an engineer.
She is the great granddaughter of prominent Bulgarian revolutionary Ivan Pophristov Karshovski, who worked and fought together with many of the great names of the Bulgarian national revival, including G.S. Rakovski, Vasil Levski, Panaiot Hristov and Hristo Botev. He was also a delegate to the First Grand National Assembly.
Georgieva graduated from the Karl Marx Higher Institute of Economics (now called the University of National and World Economy), where she enjoyed a long, 16 year student tenure. She earned an MA in Political Economy and Sociology and a PhD in Economics. Her dissertation was titled "Environmental Protection Policy and Economic Growth in the USA." She engaged in post-doctoral studies at the London School of Economics and the Massachusetts Institute of Technology (MIT).
Personal
Georgieva is married to Kino Kinov, an engineer, and has one child.
In addition to her native Bulgarian, she is fluent in English and Russian languages. She also speaks some French, which she vowed to improve if appointed EU Commissioner.
Career Highlights
World Bank
Kristalina Georgieva joined the World Bank as an environmental economist in 1993, where she served in the Environment Division for Europe and Central Asia until 1997. She rose through the ranks, becoming Manager in 1997 and then Director of Environment and Social Development for the East Asia and Pacific Division, a position she held from 1998-1999. From 2000-2004 she was Director of the Environment Department, where she was in charge of environmental strategy, policies and lending at the bank.
From 2004-2007 she was based in Moscow as the Director and Resident Representative of the World Bank in the Russian Federation. From 2007-2008 she served as the Director of Strategy and Operations for Sustainable Development at the World Bank Group.
In 2008, Kristalia Georgieva was named Vice President and Corporate Secretary of the World Bank Group, reporting directly to the President.
After leaving the World Bank in 2010, she returned in 2017 to serve as CEO from January 2017 to September 2019. She left to become Managing Director of the International Monetary Fund.
European Commission
In 2010, Georgieva was appointed European Commissioner for International Cooperation, Humanitarian Aid and Crisis Response, where she managed one of the world's largest humanitarian aid budgets. Highlights of her tenure included managing the EU response to the 2010 Haiti earthquake, strengthening European systems for disaster response, and creation of the EU Children of Peace initiative.
From 2014-2017 she served as European Commission Vice President for Budget and Human Resources, overseeing the EU's €161 billion (US $175 billion) budget and 33,000 staff.
International Monetary Fund
Kristalia Georgieva became Managing Director of the IMF on 1 October 2019. In this role she manages over 1 trillion dollars available for lending to member countries and oversees 2700 staff from 140 countries worldwide.
She is the second woman to serve as Managing Director of the IMF, and the first person from Eastern Europe.
Kristalina Georgieva Awards and Publications
Princess Marina Sturdza Award (2019)
Richtopia 100 Most Influential People in Multinational Organizations (Number 2 – 2017)
Devex Power with Purpose Award (2016)
European of the Year (2010)
European Commissioner of the Year (2010)
Kristalia Georgieva is the author of over 100 scholarly publications, including textbooks in macro and micro economics.