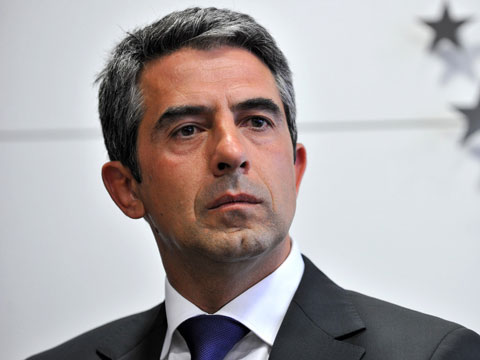 Photo: Nadezhda Chipeva
Rosen Plevneliev, 47, was born in Gotse Delchev on May 14, 1964. He graduated from the Math and Sciences High School in Blagoevgrad, then earned an engineering degree from Sofia Technical University in 1989.
In 1990 he started Iris International, the first Bulgarian construction firm to receive an ISO 9001 certificate. From 1991-1998 he worked in Germany as principal of a construction company operating as a subcontractor for the Lindner Group based at their headquarters in Arnsdorf, Germany.
He returned to Bulgaria in 1998 as founder and General Manager of Lindner Immobilien Management Bulgaria, the Lindner owned subsidiary for local projects. In that role he was responsible for building the Sofia Business Park, the first large green field business park in the country. The high profile Sofia Business Park raised the bar significantly for quality in the commercial property sphere in Bulgaria, and the success of the project demonstrated Plevneliev's ability to get things done well.
He has also served on the boards of the For Our Children Foundation, the American Chamber of Commerce, and the Confederation of Employers and Industrialists in Bulgaria
His association with GERB began in June, 2009, when he was introduced as a member of the party's Economic Policy team. One month later he was appointed Minister of Regional Development and Public Works in the government of newly elected Prime Minister Boyko Borisov.
As Minister, he turned his attention to project management, pushing through several long delayed large infrastructure projects. As his work began to yield results, public opinion of him sky rocketed. By 2010 he had even surpassed Borisov as the most popular government official.
In 2011, he was put forward by GERB as its candidate for President. He took the most votes in the first round with over 40% of the ballot, then defeated BSP candidate Ivaylo Kalfin in the run-off election, winning 53% of the vote. This was his first political election.
Responding to his victory, Plevneliev told Bulgarian Television, ""I became president of Bulgaria because in the last two years I worked for society and the people to see a new kind of politics." He has pledged to pursue an agenda of stability and economic reform. He takes office in January 2012.