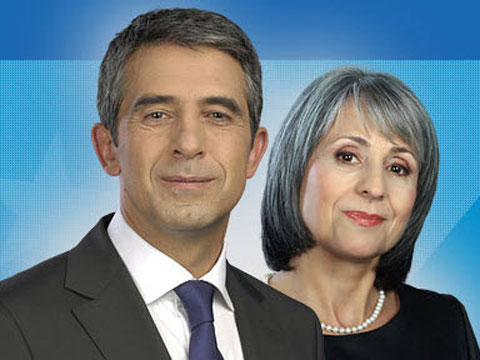 The GERB candidates Rosen Plevneliev and Margarita Popova prevailed in a run off election against the BSP duo Ivaylo Kalfin and Stefan Danailov, 52.6% to 47.4%, to become the next President and Vice President of Bulgaria. The winners received 1,698,136 votes out of 3,334,169 cast, versus 1,531,193 for the losing ticket.
The margin of victory was smaller than the difference in the first round of the election. Kalfin managed to close the gap between himself and Plevneliev by over 200,000 votes, but that was not quite enough to change the result. With the support of 375,000 new voters in the runoff Plevneliev was able to hold on for the victory.
GERB supporters hailed the victory as a positive referendum on their pro-Europe policies. Prime Minister Boyko Borisov said that Plevneliev's victory means "Bulgarians supported Bulgaria's stability and its European development."
As expected, the losing party was less than magnanimous in its assessment of the election result. BSP leader Sergei Stanishev declared that there had been "unprecedented manipulation of public opinion" and accused GERB of widespread vote buying and other pressure to support their candidates. The BSP refused to congratulate GERB on their victory.
Plevneliev will succeed Georgi Parvanov, a former BSP leader and two term President who is stepping down after serving the legal maximum in the office. Plevneliev takes office in January 2012.
Find out more about Rosen Plevneliev

Find out more about Margarita Popova