Information about life esentials for living in or visiting Bulgaria. Health and beauty company AVON have sponsored a clean white tram car on the number 10 line, calling on women to speak out against domestic violence. A word cloud of the speech by Ms Tsetska Tsacheva, President of the Bulgarian National Assembly, for the 126th anniversary of the Unification of Bulgaria. Swedish home goods megastore IKEA is using a giant sized chair to promote the opening of its first store in Bulgaria. The 2011 European Rowing Championships will be held in Plovdiv, Bulgaria, from 16 to 18 September 2011. The Third International Fitness Festival is on at the Sea Garden in Varna, Bulgaria, 16-18 September. Sofi French Bakery, a cozy place for morning coffee and a fresh, tasty sandwich, pastry or torte. Friendly help, clean and bright, quiet. In central Sofia, Bulgaria.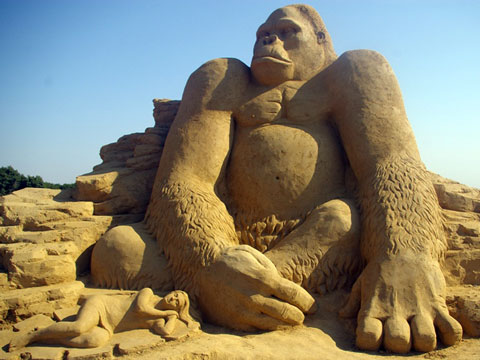 The Burgas Municipality welcomes the Burgas Sand Sculpture Festival from 1 July to 15 September. the themes this year is CINEMA. Bulgaria squares off against Russia on back to back days 30 June and 1 July in this pool B match up of the FIVB... Flannigan's on the Square at the Radisson Hotel recently underwent a brilliant renovation and kindly invited us to come and dine. The doors open to a stunning contemporary décor An Elemag supermarket in Sofia joined in the celebration with a display of ball dress window designs.