Well, they say you can find anything for the home at IKEA.
Swedish home goods megastore IKEA is using a giant sized chair to promote the opening of its first store in Bulgaria. Passersby can't miss the bright blue seat in front of the Levski Stadium metro station, at the corner of Dragan Tsankov and Evlogi Georgiev.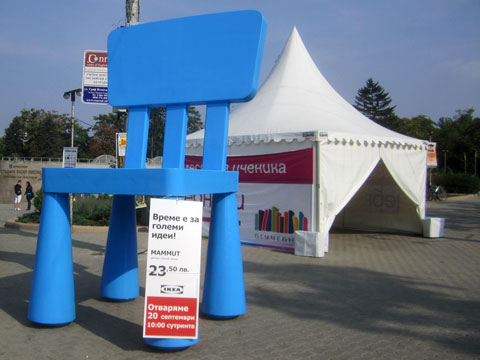 The store started operating on the Ring Road from 20 September.