When we saw the big blue IKEA chair outside the national stadium, we immediately wondered whether other giant sized products could be found around the city. Sure enough, a couple of days later we ran into a giant flowerpot on the street outside Sveti Nedelya Church.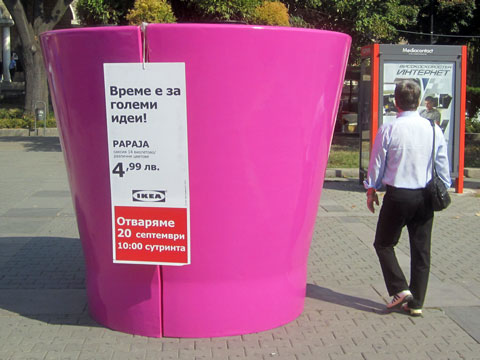 Under the tag line, "It's time for big ideas," IKEA has done a good job using these outdoor location-based ads to get attention for it's first store opening on the ring road in Sofia.
The ads seems to be working: IKEA reported over 100,000 visitors to its store in the first weekend, with strong interest in furniture products.
Visit the IKEA Bulgaria website.