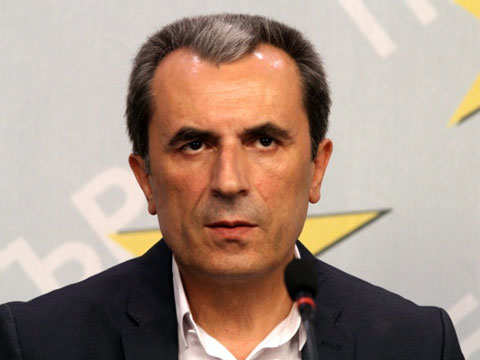 Plamen Vasilev Oresharski (BG: Пламен Василев Орешарски) became the 48th Prime Minister of Bulgaria on 29 May 2013. He is an independent politician who has served in governments on both the left and right. His cabinet proposal was labeled a "government of experts" to quell divisions which stalled the political process in Bulgaria for the first half of 2013.
Early Life and Education
Plamen Oresharski was born on 21 February, 1960, in the western Bulgarian mining town of Bobov Dol. He received his basic education at the Paisii Hilendarski School in Bobov Dol, then attended the Hristo Botev High School in Dupnitsa, where he graduated in 1979.
He pursued his university education at the University for National and World Economy in Sofia, where he earned his BA and MA in 1985 and PhD in 1992. His education included post-graduate study in the field of Investments and Investment Analysis.
Career
Oresharski began his career with a short stint as Vice Dean of the Finance department at his alma mater, then entered government service in the Ministry of Finance.
From 1993-1997 he was Director of the State Treasury and Debt Directorate, where he was responsible for government debt policy design and management and expenditure and revenue policy management.
From 1997-2001 he served as Deputy Minister in charge of management of the state debt and the Bulgarian bond market. One of his key roles was as team leader for preparation of the currency board legislation and introduction in the reform government of Ivan Kostov.
In 2003 he became Vice Chancellor of the University for National and World Economy, teaching in the areas of Finance Management, Investments and Investment Analysis.
From 2005-2009 he served as Minister of Finance in the government of Sergei Stanishev and the three way coalition. He was the only independent member of the cabinet.
On 29 May 2013 he became Prime Minister of the Republic of Bulgaria.
Personal
Oresharski speaks Russian and English in addition to his native Bulgarian.
He is married with one son.