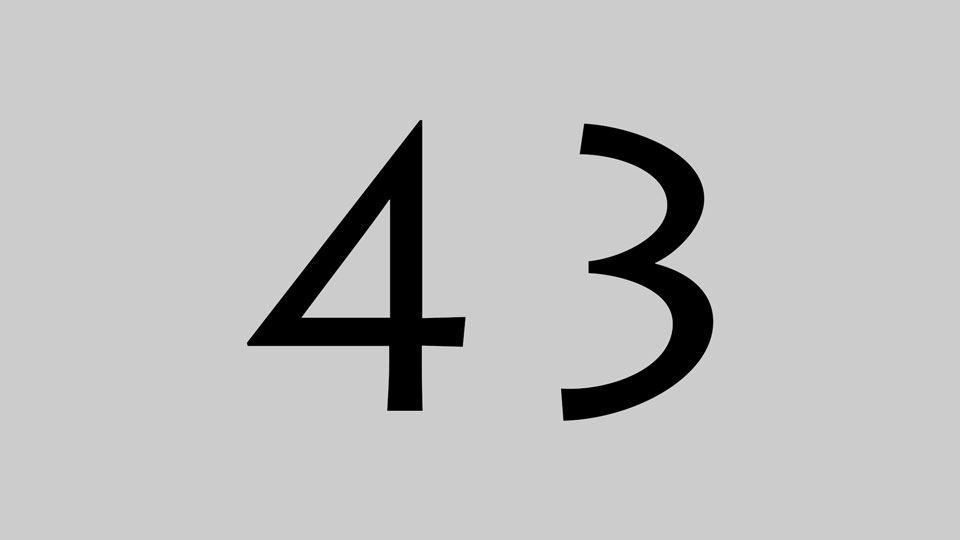 Bulgaria rose one point in the 2019 corruption perceptions index to a score of 43, attaining a score exactly equal to the world average, but remained the lowest ranked European Union member country. The annual ranking, compiled by Transparency International, measures perceptions of public sector corruption levels in 180 countries and territories around the world.
The European Region enjoys the highest overall rank globally, achieving an average regional score of 66 out of 100, well above the world average 43. Over 2/3s of the countries studied score below 50 points.
Bulgarian Corruption Perceptions Index 2019 Rankings
The Bulgarian corruption perceptions picture changes somewhat when viewed through a Balkan lens, where Bulgaria has historically scored in the middle of the pack. 2019 was no exception, with Bulgaria ranked 6th out of 12 Balkan nations.
Bulgaria's increase from 42 to 43 doesn't seem to reflect much in the way of change. Historically the country has fluctuated within a narrow band from 41 to 43 for the all of the last 8 years of the index, since it took on its present form.
The figure below illustrates the relative performance of Balkan nations since 2012 and the relative stability of the Bulgarian score. Slovenia, with a score hovering around 60, has always ranked closer to the European mainstream, albeit towards the lower end of the region as a whole. Greece has been the largest upside performer, rising from a low of 36 in 2012 to a 2019 score of 48. Turkey was the largest downside mover, on a long term slide from 50 in 2013 to its lowest ever last year with a score of 39.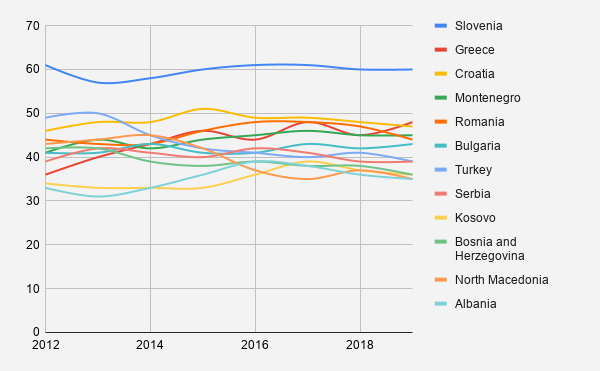 The 2019 Bulgarian score lies predictably below Slovenia, Greece, Croatia, Montenegro and Romania, in that order, and above Turkey, Serbia, Bosnia & Herzegovina, Kosovo, Albania and North Macedonia. Aside from the outside movements by Turkey and Greece, the rest of the Balkan countries have maintained similar rankings throughout the years. Corruption perception index scores seem to fluctuate in response to current events, scandals, and other influential news.
Slovenia
Greece
Croatia
Montenegro
Romania
Bulgaria
Serbia
Turkey
Bosnia & Herzegovina
Kosovo
Albania
North Macedonia