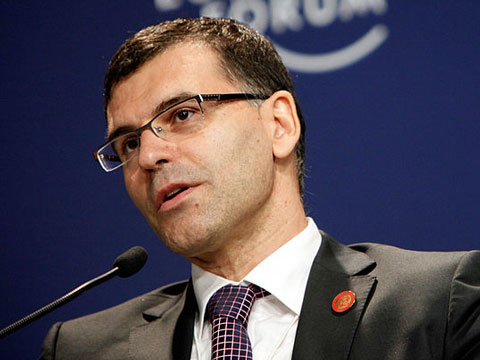 Simeon Djankov is a Bulgarian economist from Lovech, Bulgaria. He graduated from the Foreign Language High School in Lovech and the University of World Economy in Sofia. He holds both an MA and PhD. in International Commercial and Financial Relations from the University of Michigan.
Simeon Djankov Background
Djankov worked as an economist at the World Bank from 1995 to 2009, where his achievements include creating the Doing Business report, the best selling publication of the World Bank Group. While there he worked on various programs in the areas of privatization, corporate governance and regional reforms. He was a principal author of the annual review of the World Bank, the World Development Report 2002.
In 2008 he became a founding member of Ideas42, a social science research and development laboratory at Harvard University, with the goal of using scientific insights to design innovative policies and products, both domestically and internationally.
He is the author of over 70 specialist articles and is one of the 100 most cited economists in the world.
Simeon Djankov Political Experience
On 27 July 2009 Djankov became Deputy Prime Minister and Minister of Finance in the government of Boyko Borisov.
As Minister of Finance, he considers himself more of a specialist than a politician. He has embarked on a program of strict cost control and deficit reduction. In 2010 his efforts earned Bulgaria a credit rating increase, the only EU country to be so recognized in that year.
As Deputy Prime Minister he is responsible for reform of areas in which the government carries a significant financial burden: public administration, health care, higher education and pensions.
This is his first political post.
Personal Life

Djankov is married with two children.
Photo by World Economic Forum from Cologny, Switzerland (Annual Meeting of the New Champions Tianjin 2010) [CC-BY-SA-2.0 (www.creativecommons.org/licenses/by-sa/2.0)], via Wikimedia Commons.