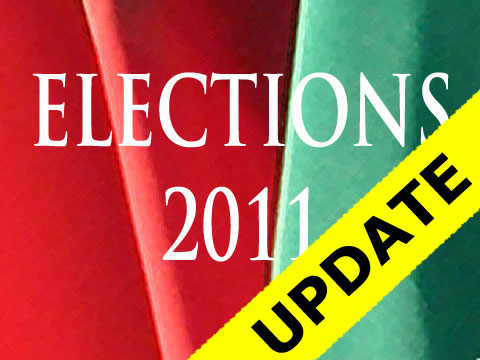 Early returns show GERB's Rosen Plevneliev leading the BSP candidate Ivaylo Kalfin by a margin of 4 to 3 in the first round of voting held on 23 October 2011.
GERB Candidate Exceeds Expectations
With over 80% of the ballots counted, Plevneliev stands at 39.8% of votes cast versus 29.2% for Kalfin. Results for Plevneliev ran well ahead of pre-election polls. Independent candidate Meglena Kuneva was a distant third with 14.4% of the vote. The first two finishers will square off in a run-off election on 30 October.
Voter turnout was unexpectedly strong. Lines increased in the evening as voters rushed to the polls before closing time, resulting in waits reportedly up to one hour in some locations.
Economic matters have been the key issue in the campaign. The better than expected showing by Plevneliev may suggest voter support for the ruling party's proposed program of economic reforms to combat poverty in the EU's poorest member.
Statement by PACE Observer Delegation
Election observers from the Organization for Security and Cooperation in Europe issued a statement on Monday offering a generally positive assessment of the election process. They praised Bulgarian election officials for dedication and efficiency in both process development and handling of complaints, but voiced concerns about candidate access to media and handling of paid political messages. For the future, they suggested Bulgarian officials strive for greater transparency in the election process and recommended establishing dedicated voter registration lists.