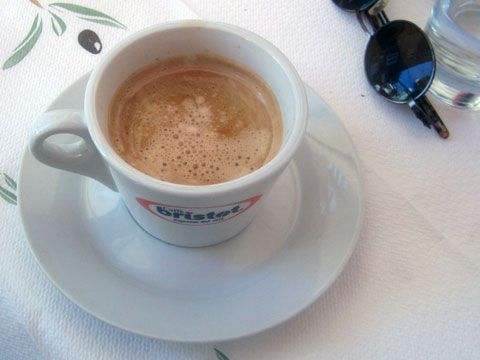 Everest is now closed.
This post remains as a matter of record only.
Everest is a casual café and eatery with an airy feel and friendly atmosphere. Located just a few meters from Journalist Square, it is a convenient meet up point in that neighborhood.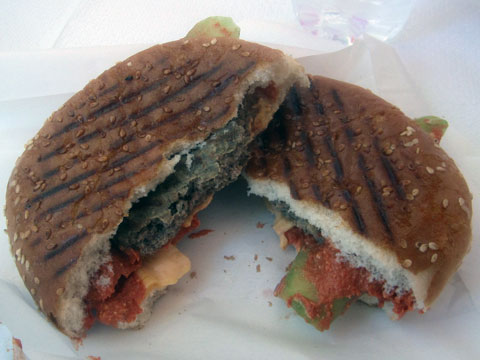 They offer a wide variety of freshly baked, generously sized pastries including various croissants, banitsa, burek, and turnovers. Their monster croissants come plain or filled with chocolate, jam, and cream. Paired with a coffee or tea one is enough for a breakfast meal. My wife and I occasionally share a single pastry between us. A walk up window serves passersby in a rush and customers just happier on the go.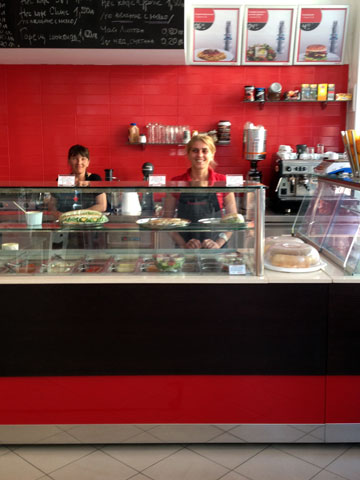 The short order menu has something for every taste. Eggs and omelets fit the bill for breakfast, sandwiches and salads for lunch, and soups for during cold weather. Everything comes out hot and good tasting. I have often asked for off-menu changes and have never been refused or disappointed. The people here genuinely want to please.
Chilled tap water on the house, served in liter bottles, is a welcome change from the usual paid mineral water.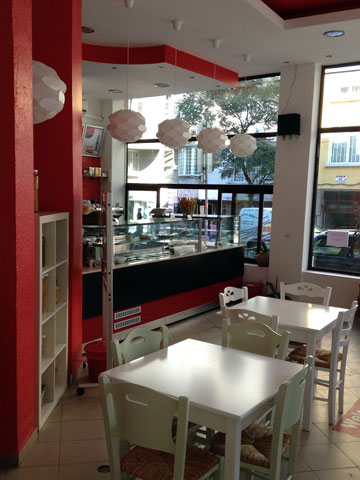 Everest is also a comfortable spot for work meetings when an out of office venue is desired .The interior is light and bright, red with white accents. The tables are sturdy and square, large enough to set out a computer or papers for working. The staff is attentive and friendly, yet unobtrusive, so work conversations can remain focused and undisturbed.
Everest is a welcome addition to the café and short order scene in Sofia.
Information:
Find Everest on Smirnenski Boulevard one block south of Journalist Square.
Check out images from other eateries around Bulgaria: