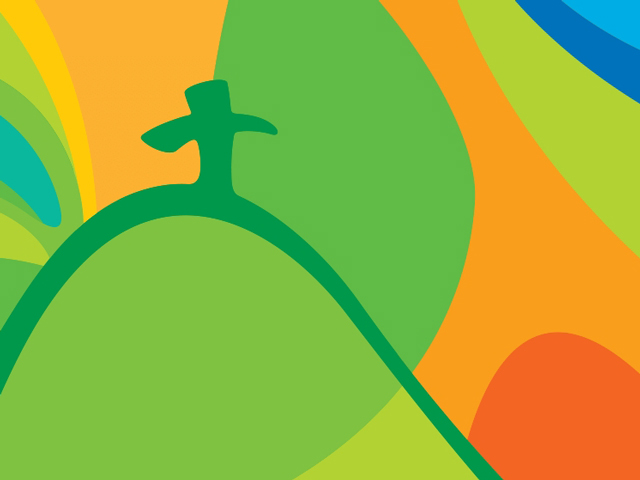 When the 2016 Summer Olympic Games roll into Rio de Janeiro this week, 51 Bulgarian athletes will be there representing their homeland. Competing in 14 sports, this will be Bulgaria's 20th appearance at the Summer Olympic Games. Here's an introduction to the Rio 2016 Bulgaria team.
Rio 2016 Bulgaria Medal Chances
The best Bulgarian chance for taking home a medal lies with their rhythmic gymnastics team, which won the 2014 World Championship and placed 2nd in the world last year. Renata Kamberova, Mihaela Maevska, Tsvetelina Naydenova and Hristiana Todorova, all veterans of those teams, will be joined by newcomer Lyubomira Kazanova in their quest for gold.
The Bulgarian wrestling team, traditionally a strong Olympics performer, sends 11 athletes to the games this year, including a slew of bronze medal winners from the most recent World and European Championships. Vladimir Dubov (men's freestyle 57 kg) and Taybe Yusein (women's freestyle 63 kg), both bronze medalists at the 2015 World Championships, will need to perform at the peak of their abilities to take home medals from Rio. Daniel Aleksandrov (men's greco-roman 75 kg), Elitsa Yankova (women's freestyle 48 kg), and Mimi Hristova (women's freestyle 58 kg) enter the games following strong performances in the European qualifying tournament earlier this year.
In shooting, Bulgaria will be represented by two second time Olympians, including defending European champion Anton Rizov (10m air rifle, 50m rifle 3 positions and 50m rifle prone) and 2016 European Championship silver medalist Antoaneta Boneva (women's 10m air pistol and women's 25m pistol). Both are underdogs hoping to improve on their out of the money finishes at the 2012 games.
Other athletes to watch are Ivaylo Ivanov (Judo, men's 81 kg), Gabriela and Stefani Stoeva (Badminton, women's doubles), Gabriela Petrova (Athletics, women's triple jump), and Miroslav Kirchev (Canoeing, men's 1000 m).
Crowd favorite Ivet Lalova, competing in her fourth Olympic Games, was recently announced as the flag bearer for the Bulgarian team.
To stay on top of the action, follow us on twitter, where we will be posting daily results for Bulgarian athletes competing in the games. Below is a complete list of Bulgarian athletes participating in the 2016 Summer Olympic Games.
Rio 2016 Bulgaria Roster
Athletics
Mitko Tsenov, 3000 m steeplechase
Rumen Dimitrov, triple jump
Georgi Ivanov, shot put
Tihomir Ivanov, high jump
Georgi Tsonov, triple jump
Silvia Danekova, 3000 m steeplechase
Ivet Lalova, 100 m and 200 m
Militsa Mircheva, marathon
Mirela Demireva, high jump
Radoslava Mavrodieva, shot put
Gabriela Petrova, triple jump
Badminton
Linda Zechiri, singles
Gabriela Stoeva, doubles
Stefani Stoeva, doubles
Boxing
Daniel Asenov, flyweight
Simeon Chamov, welterweight
Stanimira Petrova, flyweight
Canoeing
Miroslav Kirchev, men's K-1 1000 m.
Angel Kodinov, men's C-1 1000 m.
Cycling
Stefan Hristov, men's road race
Fencing
Pancho Paskov, men's sabre
Gymnastics (Rhythmic)
Neviana Vladinova, individual
Reneta Kamberova, team
Lyubomira Kazanova, team
Mihaela Maevska-Velichkova, team
Tsvetelina Naydenova, team
Hristiana Todorova, team
Judo
Yanislav Gerchev, men's 60 kg
Ivaylo Ivanov, men's 81 kg
Modern Pentathlon
Dimitar Krastanov, men's
Rowing
Georgi Bozhilov, men's double sculls
Kristian Vasilev, men's double sculls
Shooting
Samuil Donkov, men's 10 m air pistol, men's 50 m pistol
Anton Rizov, men's 10 m air rifle, men's 50 m rifle prone, men's 50 m rifle 3 positions
Antoaneta Boneva, women's 10 m air pistol, women's 25 m pistol
Swimming
Ventsislav Aydarski, men's 10 km open water
Aleksandar Nikolov, men's 100 m freestyle
Nina Rangelova, women's 200 m freestyle
Tennis
Grigor Dimitrov, men's singles
Tsvetana Pironkova, women's singles
Wrestling
Vladimir Dubov, men's freestyle 57 kg
Borislav Novachkov, men's freestyle 65 kg
Georgi Ivanov, men's freestyle 74 kg
Mihail Ganev, men's freestyle 86 kg
Dimitar Kumchev, men's freestyle 125 kg
Daniel Aleksandrov, men's greco-roman 75 kg
Nikolai Bayryakov, men's greco-roman 85 kg
Elis Guri, men's greco-roman 98 kg
Elitsa Yankova, women's freestyle 48 kg
Mimi Hristova, women's freestyle 58 kg
Taybe Yusein, women's freestyle 63 kg