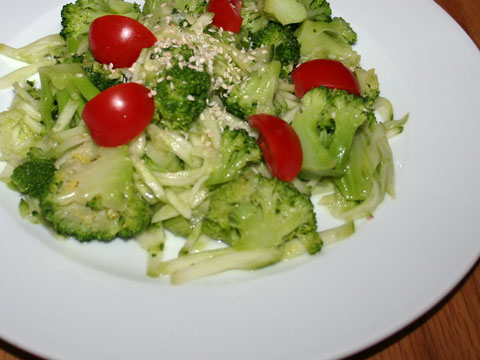 Some places are just easy to enjoy. Take Cabra, for example, the natural foods restaurant at Oborishte  in Sofia. The owner always greets me with a smile. I think he treats everyone that way, putting in just a little bit of extra effort to make every visit special.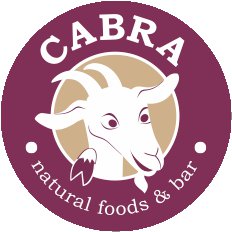 The menu is "vegan friendly," with many vegan and vegetarian starters and entrees to please even the most disciplined palate. A carefully selected list of meat and seafood entrees cater to the omnivores among us, making Cabra an excellent choice for parties with mixed menu preferences.
On this visit we started out with the gazpacho, a light, cold tomato soup, and the guacamole, which is exceptional and not often found in Bulgaria. They even let us post the recipe on our website as a special treat for Welcome Notes readers.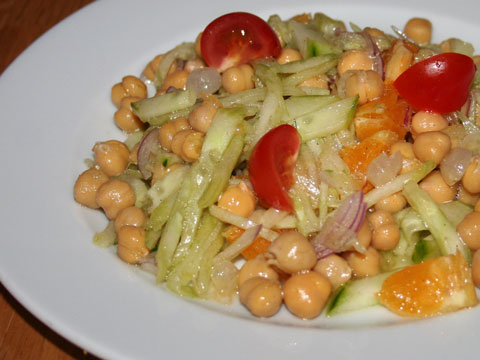 For the second course we continued in a vegetarian vein with two interesting and tasty salads. The broccoli salad is a delicious combination of broccoli, cucumbers, and tomatoes. A sprinkling of sesame seeds on top really adds flavor, making it a little bit special. The Tunisia salad is a combination of chick peas, bean sprouts, oranges, tomatoes, cucumbers, and red onions, with a hint of citrus in every bite. Both are good choices for summer weather.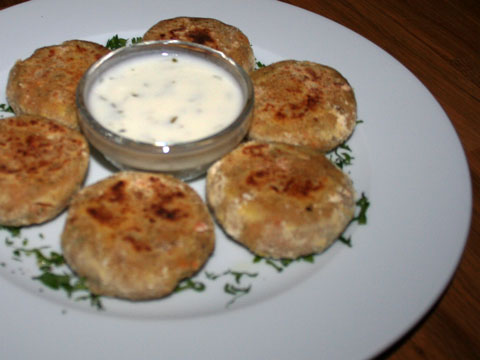 We shared a third course of falafel with yogurt sauce. Ever health conscious, at Cabra they bake their falafels instead of frying them. The chick pea burger, potatoes Tijuana (lightly spiced with chili peppers), and roasted broccoli with blue cheese are other favorites.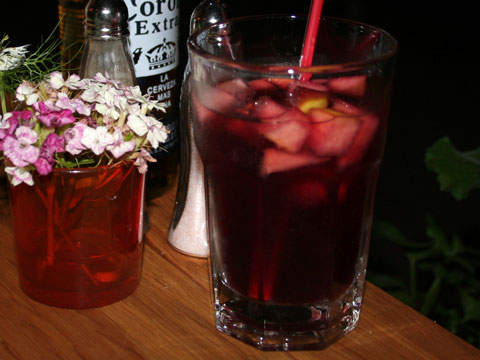 We washed the whole meal down with the fruity house sangria, served with chopped fresh fruit garnish in the glass.
We barely had room to taste one of their desserts, so my friend took a piece of cake home in a box for later. A round of lattes brought the meal to a leisurely close.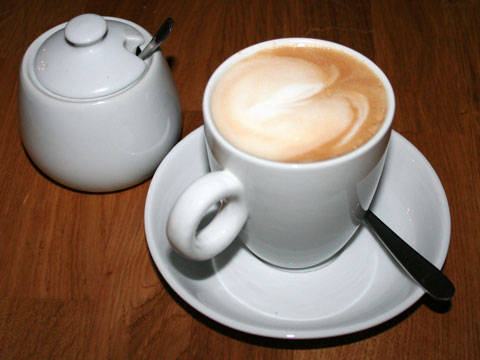 One of my favorite things about Cabra is the intentionality of the place. The menu is refreshingly compact. There is enough choice without being overwhelming, and the staff is very good about making recommendations to build a meal that works. The drinks menu fits on one page, yet covers all the necessary bases through well-chosen selections.
Go to Cabra. Bring your friends! You'll surely have a good time.
Visit the Restaurant:
Cabra
18 Oborishte Street
Sofia 1504
Bulgaria
(t) +359 2 846 86 87