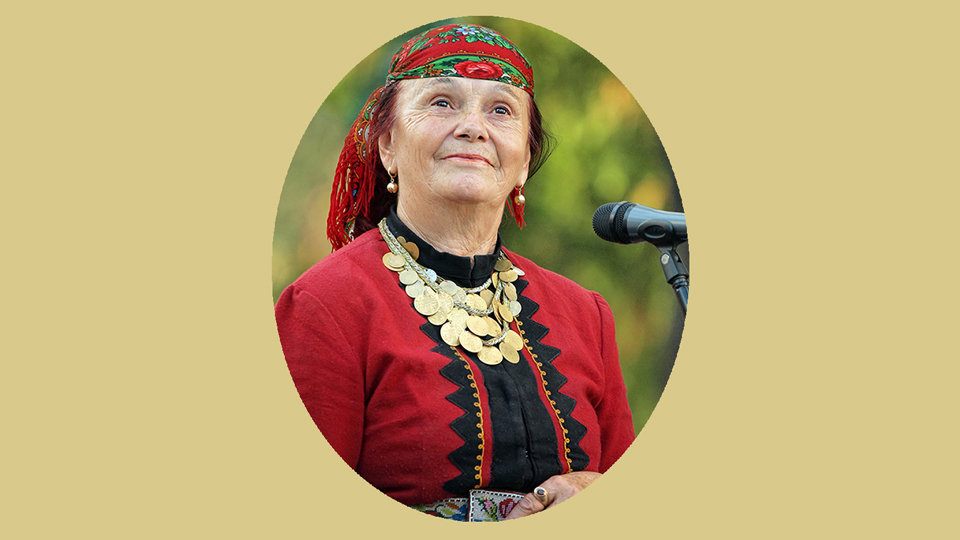 Valya Balkanska (BG: Валя Балканска) is a Bulgarian folk singer from Smolyan Province, Bulgaria. She became a worldwide sensation when her recording of Излел е Дельо хайдутин (Delyo the Hajduk has Gone Out) was included among the musical selections launched into space aboard the Voyager series space probes in 1977.
Early Life and Childhood of Valya Balkanska
Valya Balkanska was born Fayme Kestebekova (BG: Фейме Кестебекова) on 8 January 1942 in Lagat, a hamlet near the village of Arda in Smolyan Province, southern Bulgaria. Lagat is only 3 kilometers from the Bulgaria/Greece border. Her family was of Bulgarian Muslim background.
She has no memory of her father other than that of his singing, which she described as "shaking the mountains." She started singing herself at a young age, learning many folk songs from her mother and grandmother. Her voice was well known in her hometown.
Valya Balkanska the Rhodopean Folk Singer
Valya started singing with the Rodope State Ensemble for Folk Songs and Dances in 1960, becoming a soloist in 1965. She reportedly has a repertoire of over 300 folksongs.
Also in 1965, Valya won her first recognition, a gold medal, at the First National Festival of Folk Arts in Koprivshtitsa. Since then she has been the recipient of honors and awards around the world.
In 1968 she recorded Izlel e Delyu Haydutin, accompanied by bagpipers Lazar Kanevski and Stephan Zahmanov. The recording was later chosen for inclusion on the Golden Record sent into space aboard the Voyager spacecraft.
Valya Balkanska's fame grew following the selection of her music as part of NASA's message to the stars, and she traveled around Europe performing Bulgarian traditional songs.
In 2002 she was awarded Bulgaria's highest civilian honor, the Order of the Stara Planina, as a well as the Golden Lyre from the Union of Bulgarian Musicians and Dancers.
In 2004 she released the album Voice of Eternity (BG: Glas ot vechnostta), which includes recordings of some of her best known songs.
On 2 December 2005, Valya received her very own star on the Sofia Walk of Fame.
Valya Balkanska and the Golden Record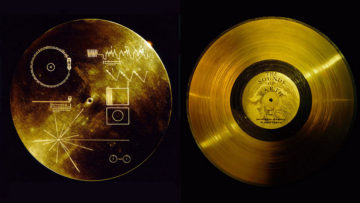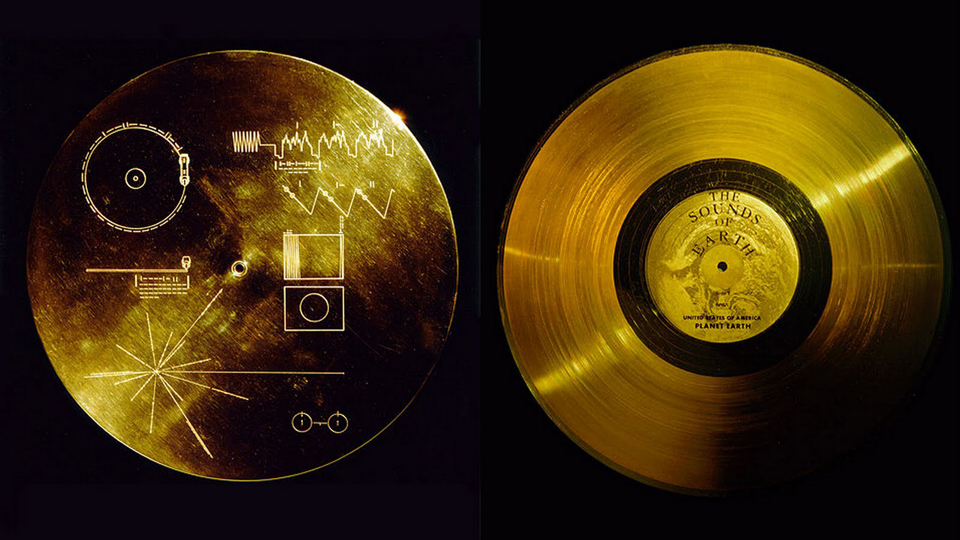 The Golden Record is a gold plated phonograph record commissioned by NASA for placement on board the Voyager spacecrafts as a cultural message sent from earth to extraterrestrial civilizations who may encounter the Voyager spacecraft in the future. It is a time capsule of sorts containing 115 images, recordings of sounds and music, oral greetings in 55 different languages, and written letters from the USA and the United Nations. The record was designed by a commission led by Dr. Carl Sagan of Cornell University.
Martin Koenig, an American academic and lover of Balkan traditional music and dance, recorded Valya Balkanska singing folk songs in the summer of 1968. A copy of that recording later found its way onto the list of musical numbers for consideration by the Golden Record content selection committee, and was subsequently chosen for inclusion on the record sent into space.
Hear Valya Balkanska sing Излел е Дельо хайдутин:
Valya's Song: A Documentary Film about Valya Balkanska
Valya's Song, a 2007 documentary film, tells the story of how a traditional Bulgarian folk song achieved fame across the Atlantic and ultimately became an ambassador of culture representing all of humankind.
Watch the documentary film Valya's Song
Discover more Famous Bulgarians: