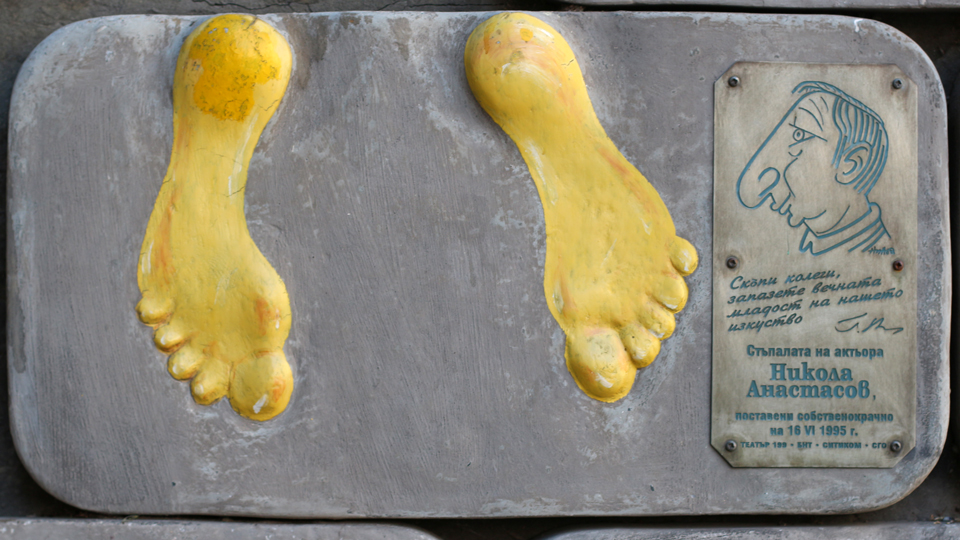 Nikola Anastasov was a Bulgarian actor on both stage and film. He was born into an immigrant household in Sofia on 22 April 1932, his father's family having relocated from Ohrid, in today's North Macedonia, some years before. He studied acting under director Stefan Sarchadzhiev at the Krastyo Sarafov National Academy for Theatre and Film Arts, graduating in 1955.
Nikola Anastasov | Career Highlights
Almost immediately following graduation he joined the theatre company of the Vratsa National Theatre, appearing therein his debut role as Valère in Molière's famous comedy The Miser. He stayed in Vratsa just one year, then moved briefly to Varna before settling in Sofia for the remainder of his career.
In Sofia, Nikola Anastasov kept a busy schedule performing at The Satirical Theatre, which had recently opened, the Labor Front Theatre, and, after 1990, at the Little City Theatre "Off the Channel." Some of his noteworthy performances include roles in When the Roses Dance, Suede Jacket, Bustle, The Wedding, The Gadfly, The New Harbor, Enemy, Baskets, Murder on the Express, and A Mild Form of Severe Depression.
Anastasov appeared in over 25 feature films, including his debut in The Last Round (1961), Restless Home (1965), Knight Without Armor (1966), The Last Voivode (1968), The Three Reservists (1968), and Unexpected Vacation (1981).
Nikola Anastasov's most memorable performances include the title role in the Radio Theatre production of A. A. Milne's Winnie the Pooh, as Dimitraki in the 1974 Bulgarian National Television production of Dobri Voinikov's classic play Misunderstood Civilization,  and as Tsako in Nako, Dako, Tsako, the first full color Bulgarian TV serial.
Nikola Anastasov Plaque Description
The celebratory plaque of Nikola Anastasov on the 199 Steps to Success wall of fame includes a footprint cast of both feet, a caricature (left side profile), and his charge to the trade:
Dear Colleagues, preserve the eternal youth of our art.
Nikola Anastasov Quotes
I have always been an optimist, looking at the sunny side of things.

I find the humor in everything.
About Theatre 199 "Valentin Stoychev"
Theatre 199 is a show venue located at number 8, Slavyanska Street, in downtown Sofia. Founded on 12 June, 1965, it takes its name from the number of seats in the original theatre configuration. Theatre 199 is a showcase for chamber performances of works by contemporary authors. It has a rich history of welcoming and promoting both Bulgarian and international guests.
The theatre took on the moniker "Valentin Stoychev" after the death of its longtime director in 2007.
About 199 Steps to Success
199 Steps to Success is a Wall of Fame located outside the entrance to Theatre 199. It enshrines the memory of Bulgarian theatre legends through plaques bearing casts, images and greetings affixed the wall.