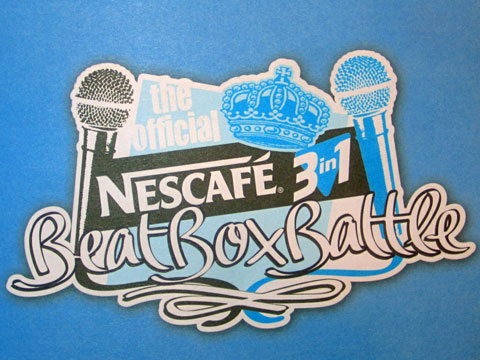 It's time for Beat-ka! Beat boxers gather at the Soviet Army Monument in Sofia on 9 September for the Nescafe 3 in 1 Beat Box Battle championships.
Four rounds of head to head competition lead to the crowning of this year's champion.
Special guests Roxerloops (UK Beatbox Champion 2009 and 2010), ReepsOne (World Beatbox Champion 2005) and Kenny "the Human Orchestra" Muhammad will be on hand to thrill the crowd between rounds.
Beatbox Battle Programme:
17:00 DJ Set
18:00 Opening – DJ Marten
18:10 Beat4Fun
18:20 Jury Introduction
18:25 Round of Sixteen
18:50 Skiller and the Champions Beatbox Set
19:10 Quarter-Finals
19:25 Roxerloops
19:45 Semi-Finals
19:55 ReepsOne
20:15 Final
20:25 Kenny Muhammad
21:10 Awards Ceremony
21:20 DJ Set
21:30 Meet & Greet
23:30 After Party
If you haven't experienced Beatbox yet, this is the time to check it out!
Information:
Nescafe website (Bulgarian only)