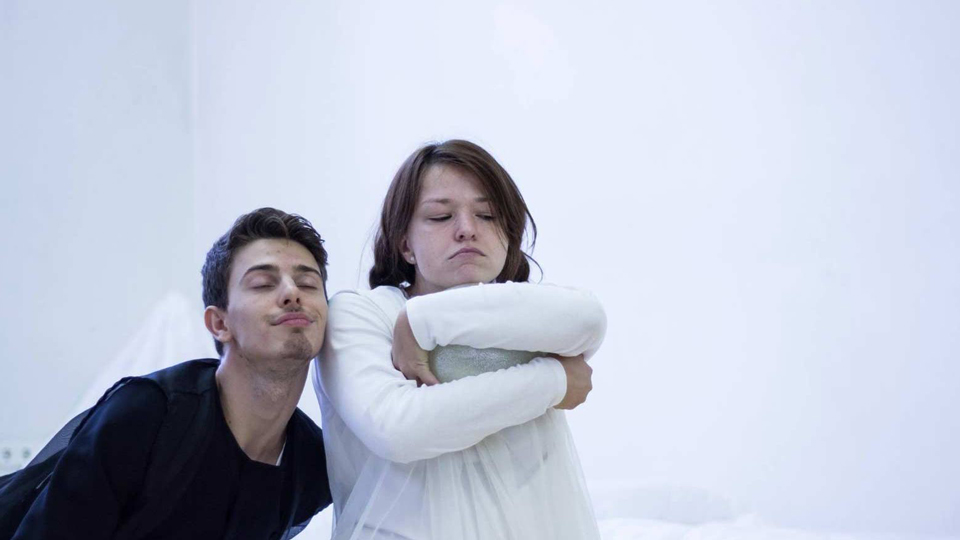 Sofia, Bulgaria — I Will Tell You a Story is a show for children based on children's texts (suitable for ages over 6). The show is based on five fairy tales, each with a different perspective on the topic of diversity. The actors are seeking entrance to their own past childhood. Will the fairy tale worlds of children's imagination survive the pressure of growing up?
Based on the fairy tales of: Lubomira Dimitrova, Albena Veleva, Kristian Teodosiev, Kiril Dimov and Victor Dzhakov.
Cast: Denitza Datinova, Yana Bobeva, Boyan Arsov and Zhivko Simeonov
Dramaturgy: Yasen Vasilev
Visual environment and costumes: Karolina Dalkalucheva
Musical arrangement: Kristian Sugarev
Staging: Teya Sugareva
This project is implemented with the financial support of the Ministry of Culture and the Culture Programme of Sofia Municipality for 2017.
Online ticket sales end 3 days before the event. Tickets are sold until the start of the event every working day between 9:00 and 21:00 at the Red House desk at 15 Lyuben Karavelov Street, Sofia 1142.
Reservations: you can reserve a seat every working day by calling 02/988 8188, 0885 828 532 or e-mailing [email protected]. Reservations are held up to 15 minutes before the event.
---
I Will Tell You a Story Venue Details
I Will Tell You a Story will be performed at the Red House.
30 March: 17:30 (running time 50 minutes)
Tickets 6/4 BGN
The Red House for Culture and Debate "Andrey Nikolov"
15 Ljuben Karavelov Street
Sofia 1142
Bulgaria
Telephone: +1 359 (0)2 988-8188
Mobile Telephone: +1 359 (0)885 828 532
Email: office@redhouse-sofia.org
You Might Be Interested in These Other Happenings: