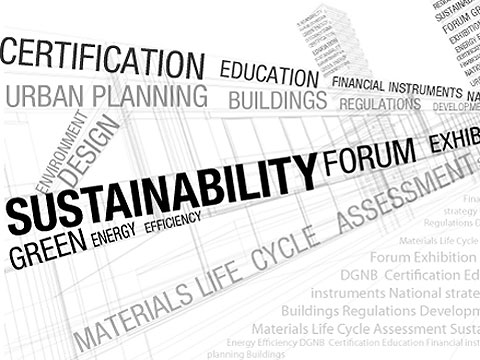 The Bulgarian Green Building Council invites you to theир First Annual Conference on 29-30 September at the Hilton Hotel in Sofia.
This promises to be one of the most significant events in Bulgaria focusing on sustainable development. The conference gathers key stakeholders and internationally recognized experts in the field of sustainable development, and will focus on important issues of local and global impact. Topics for discussion include Bulgaria's Future in the context of EU's Sustainable Development Policy, Buildings and Urban Development, Facility Management, and Sustainable Technologies.
This event is part of series of global initiatives intended to bring awareness and spread the mission of sustainable development during the internationally recognized World Green Building Week. These weeks are celebrated annually at the end of September by Green Building Councils around the world with events and activities to draw attention to the importance of creating greener, healthier, more sustainable buildings and communities.
In recent years, sustainability has become an international priority. Politicians, investors and customers all agree: the future lies in sustainable construction.
Aims of the Sustainability Forum Sofia – More than Green:
Define international policies and instruments for sustainable development and green building.
Present new requirements in European legislation on environmental product declarations.
Present examples of sustainable construction, successfully implemented DGNB certification systems and strategies for urban development.
Introduce world-renowned experts from Germany, Austria, Denmark, Poland and Romania.
The conference is structured into four main panels:
The Future of Bulgaria in the Context of European Policy for Sustainable Development
Buildings and Urban Development
Facility Management
Sustainable Technologies
In Addition, an exhibition entitled "Innovative Sustainable Solutions" will display models of high quality sustainable technologies.
Sponsors:
The forum is sponsored by the Bulgarian American Credit Bank, Ytong, EVN Bulgaria and Montazhi 64.
Information:
Bulgarian Green Building Council
14 Krum Popov Street, 1st Fl.
Sofia 1164
Bulgaria
(t) +359 (0)2 964-1320
(f) +359 (0)2 988-8811
(e) office@bgbc.bg