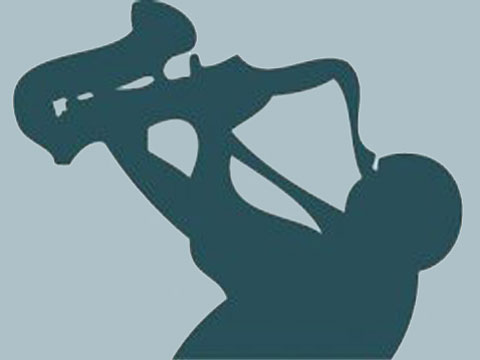 The 14th International Jazz Festival will be held from 6 to 13 August in Bansko, featuring 231 musicians from 17 countries. Organizers expect about 10,000 visitors, including many foreign tourists, to enjoy the event that has become emblematic of summer in this Pirin ski resort.
The festival kicks off will with its traditional concert by the Big Band of the Bulgarian National Radio, with special guest singer Vassil Petrov (the Bulgarian Frank Sinatra). The fun starts earlier, though, with by a concert by the famous Bulgarian singer Lili Ivanova warming up the stage on Nikola Vaptsarov Square two days earlier.
The Jazz festival will play host to many international jazz stars, including American Jackie Ryan, the award winning British group Eyses Jive, and many more.
Midnight Jazz will keep the festival going late into the night, playing from 23:30 to 02:30 in piano bars in the Grand Arena Kempinski Perun Lodge, Florimont and Banderitsa hotels. New piano stools may have been ordered to ensure comfort is not at a premium for our performers this year.
Program
All performances on the main stage in Nikola Vaptsarov Square.
6 August, Saturday
begin 19.30 h
Dixieband Teteven (Bulgaria) – Dimcho Dimitrov – conductor, vocal and trombon; Marin Yordanov – clarinet, tenor-sax; Stoyan Todorov – clarinet, sax; Todor Bakardjiev – trumpet; Tanja Dimitrova – piano; Pavel Tetevenski – guitar, banjo, vocal; Vladko Vasilev – bass; Borislav Vasilev – drums; Nikolay Stoykov – percussion; Stanislava Dimitrova-SUNNIE – vocal; Stefan Slavejsky – vocal
Lili Ivanova & band (Bulgaria) – Ognyan Enev – piano, trumpet, sax, Biser Ivanov – guitar, Orlin Tsvetanov – violine
Eftecasat (Egypt)
7 August, Sunday
begin 19.00 h
Ensemble Trakia (Bulgaria) – conductor Daniela Djeneva
Balkan Horses (Bulgaria) – Vladi Velichkov – kaval; Krassi Zhelyazkov – BG tambura, acoustic guitar, vocals; Nevena Petrova – vocals, percussions; Niki Ivanov – keyboards, vocals, bamboo flute; Radoslav Slavchev – bass guitar, vocals, rain stick; Emil Pehlivanov – drums
Albena Veskova (Bulgaria) – Albena Veskova – vocal, Toni Zlatanov – piano, vocal, Emil Pehlivanov – drums, Dimitar Karamfilov – bass, double bass, Vladimir Velichkov – kaval
8 August, Monday
begin 19.00 h
Bulgarian National Radio Big Band – conductor Antoni Donchev & special guest Vassil Petrov (Bulgaria)
Jazzex (Ukraine) – Elena Orlova – soprano, Marina Kerusenko – alto, Sergei Yurchenko – tenor, Pavel Moskalenko – baritone, Inessa Kachaylova – soprano, Dmitry Efimenko – bass, b??t box POVTARQ SE Dmitry Efimenko – bass, bit box
Jackie Ryan & Larry Vuckovich Trio (USA) – Jackie Ryan – vocal; Larry Vuckovich – piano; Paul Keller – bass; Chuck McPherson – drums
9 August, Tuesday
begin 19.00 h
Kaffe Ball (Serbia) – Zoran Mamutovic – piano, Miroslav Milic – trumpet, Miroslav Mladenov – tenor sax, alt sax, flute, clarinet, Dragan Milovanovic – trombone, Bratislav Todorovic – guitar, Martin Ajvazi – drums, Dusan Piskovic – bas guitar, Bratislav Osmanovic – percussion
Camellia Todorova & JP3 (Bulgaria) – Camelia Todorova – vocal, Jivko Petrov – piano, Vesselin Vesselinov-Eko – bass, Mitko Semov – drums, Petia Dragomirova – vocal & Rachel Row – back vocals
The Jive Aces (Great Britan) – Ian Clarkson – vocals, trumpet, ukulele, Ken Smith – double bass, Vince Hurley – piano, Peter Howell – drums, John Fordham – saxophone, Alex Douglas – trombone, bongos, blues harp, kazoo, washboard, spoons
10 August, Wednesday
begin 19.00 h
Ondrej Stveracek quartet (Czech Republic) – Ond?ej Štverá?ek – tenor saxsophon; Tomáš Baroš – bass; Ondrej Kraj?ák – piano; Marián Šev?ík – drums
Elina Duni quartet (Albania, Switzerland) – Elina Duni – vocal, Colin Vallon – piano, Patrice Moret – double bass; Norbert Pfammatter – drums
Yoni Vidal (Spain, Belgium) – Fabio Picchi – piano, Juan Manuel Camus – guitar and vocal, Victoriano Gonzalez – drums, Jose Perez – bass
11 August, Thursday
begin 19.00 h
Boriana Dimitrova Quartet (Bulgaria, Germany) – Boriana Dimitrova – sax, flute, Lars Dahlke – guitar, Jakob Dreyer – bass, Niels-Henrik Heinsohn – drums, Konstantin Sveshtarov – piano, Hristo Angov – vocals, bagpipe
Maya Nova Quartet (Bulgaria) & Rick Margitza – sax (USA) – Chavdar Nachev – bass, Dimitar Bodurov – piano, Dimitar Dimitrov – drums
Mungo Jerry blues band (Great Britain) – Ray Dorset – vocal, guitar, Heini Altbart – drums, Johnathan Playle – bass guitar, Helmut Posch – piano
12 August, Friday
begin 19.00 h
Big Band Saransk – Conductor Alexander Kurin (Russia) & Special guests Oleg Kireyev – saxofon, Oksana Glebova – vocal, Sergei Semionov – vocal
Lily of the West (Bulgaria) – Lilly Drumeva – vocal, guitar, fiddle; Yasen Vasilev – guitar; Svoboda Bozduganova – double bass; Mihail Shishkov – piano, dobro guitar
Milo Suchomel quartet (Slovakia) – Milo Suchomel – tenor sax, Klaudius Kovac – piano, Stefan Bartus – double bass, Marian Ševcik – tenor sax
Akaga (Bulgaria) – Krasi Kurtev – frontmen, bass, Georgi Velev – trompet, vocal, Ivo Kazasov – trompet, vocal, Krasi Kirilov-Jojo – trombone, vocal, Kalin Petrov – keyboards, Peter Glavanov – guitar, Dimiter Mitev-Dundi – drums
13 August, Saturday
begin 19.00 h
Ankara Combo band & Elif Tacer (Turkey) – Kemal Gunuc (conductor, arranger, composer), Mirac Kutlu (keyboards, arranger, composer), Onur Elibol (bass), Ozgur Duranoglu (drums), Ertugrul Ilerisoy (guitar), Ali Kil (percussion), Mehmet Erdemli (tenor sax, arranger, composer), Meric Demirkol (alto sax), Hikmet Altunbaslier (trumpet), Mertcan Parlar (trombone)
Baron – sax & Jarek Bothur Quartet (Poland) – Jarek Bothur – saxophone, Jakub Pluzek – piano, Maks Mucha – double bass, Grzegorz Maslowski – percussion
Márta Téli trio (Hungary) – Márta Téli – vocal; István Gyárfás- guitar; Zoltán Oláh – bass
Information: