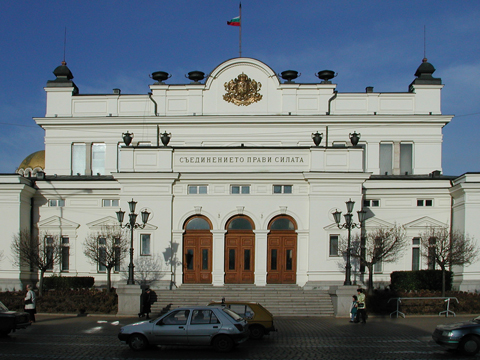 Bulgarians returned to the polls on Sunday, July 5, for parliamentary elections to the 41st Bulgarian National Assembly. At stake were 240 seats and the right to form the next government, including choice of Prime Minister and other cabinet posts. More information on the National Assembly can be found at their official website.
Results of the election were decisive, with the GERB party of Sofia Mayor Boyko Borisov winning 39.72% of the vote in its first parliamentary contest. The ruling Bulgarian Socialist Party (BSP) and its Coalition for Bulgaria placed a distant second with 17.7%. Ruling coalition member Movement for Rights and Freedom (DPS) was third at 14.45%. Other parties that passed the 4% minimum representation threshold were the ultra nationalist Ataka Party with 9.36%, the right wing Blue Coalition with 6.76% and the Order, Lawfulness and Justice Party (RZS) just squeaking in with 4.13%.
After calculating both the proportional seats and the so called "majority" seats allotted to each geographic constituency, the new parliament will take the following shape:
GERB 116 seats
Coalition for Bulgaria 40 seats
DSP 38 seats
Ataka 21 seats
Blue Coalition 15 seats
RZS 10 seats
The 41st National Assembly will convene on July 14. Prime Minister-to-be Boyko Borisov announced plans to name his cabinet ministers by July 27.
[ad#bulstack-basic-post-banner]