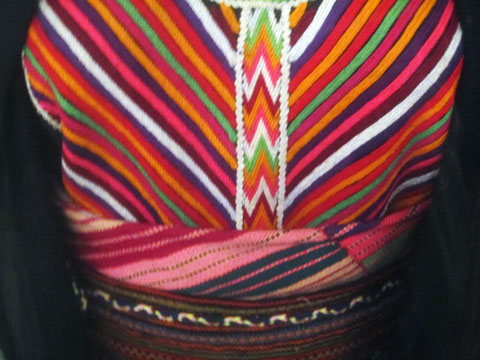 The Ethnographic Museum in Elhovo preserves the history, culture and customs of Yambol district, with a special focus on the clothing and costume and embroidery of the late 19th and early 20th centuries.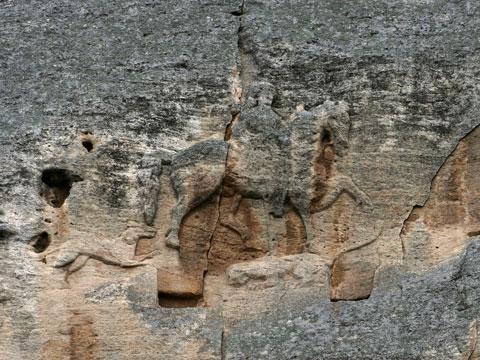 The Madara Rider (or Madara Horseman, BG: Мадарски Конник) is a medieval carved rock relief of a horse and rider with a lion underfoot and a dog and eagle for companions. On Okolchitsa Peak (BG: Околчица), high above the Vratsa plain, stands a solitary cross in memory of the freedom fighter and Bulgarian national hero... The Boyana Church is a major site of cultural and historical significance on the slopes of Mount Vitosha overlooking the city of Sofia, Bulgaria. It is included in the UNESCO list of World Heritage Sites and is number 58 in the top 100 national tourist sites of Bulgaria. The birthplace of Rayna Popgeorgieva Futekova, known Rayna Knyaginya (BG: Райна Княгиня), has been preserved by the Panagyurishte municipality as a museum. The Baba Iliitsa House Museum is in the center of Chelopek village, on the road to Okolchitsa Peak, one of Bulgaria's one hundred national tourist sites. The Varna Archaeological Museum collection features over 100,000 objects, dated from about 100,000 BCE to the 18th century CE. Nestled in the Tryavna River Valley in the central-north part of the country, surrounded by lush hills and mountains, and decorated with historic houses in the Bulgarian Renaissance style, Tryavna has preserved the spirit of bygone times. The castle fortress Baba Vida has long played an important role in history, and has been ruled by many famous rulers of the Bulgarian and Ottoman empires. The National Palace of Culture (usually referred to as NDK) is the largest multi-functional complex in South-Eastern Europe. It was completed in 1985, and is often said to resemble a flying saucer.