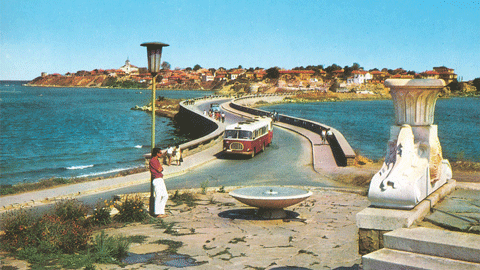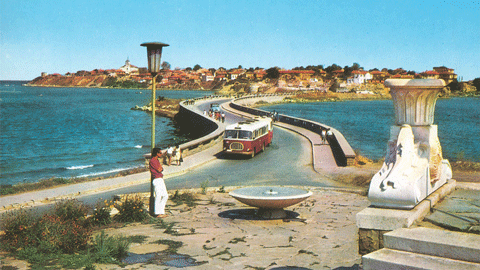 Nessebar (BG: Несебър) is an ancient seaside village located on a peninsula jutting into the Black Sea. Called "The Pearl of the Black Sea," it is number 7 on the Bulgarian Tourist Union list of the top 100 tourist sites in Bulgaria, and has been included on the UNESCO list of World Heritage Sites since 1983.
History
The earliest settlement on the site was of Thracian origin, with evidence of habitation dating back to about 1000 BCE.
It became a Greek colony in the early 6th century BCE. Called Mesembria (BG:
Remains from the Hellenistic period include the acropolis, a temple of Apollo, and an agora. A wall which formed part of the fortifications can still be seen on the north side of the peninsula. Bronze and silver coins were minted in the city since the 5th century BC and gold coins since the 3rd century BC.
Links: