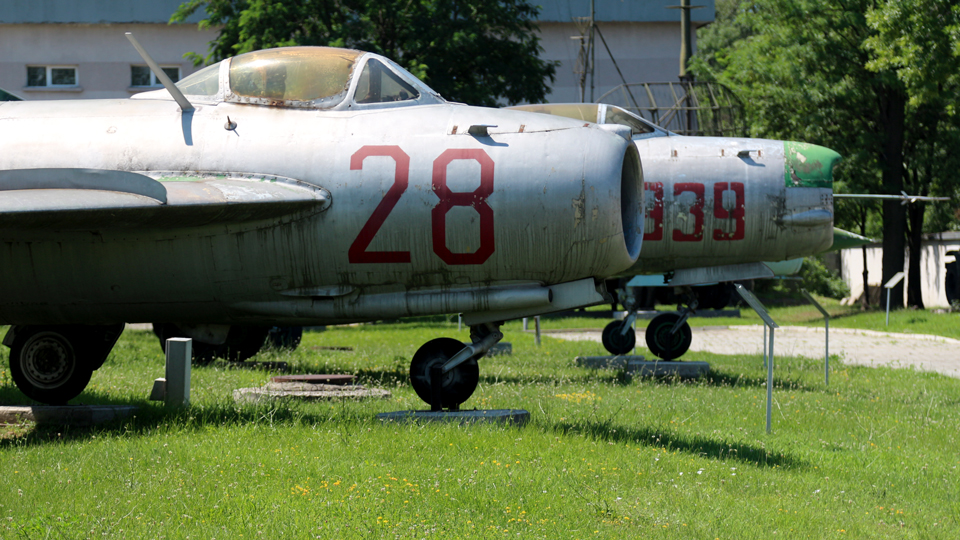 The National Museum of Military History is the main repository of military artifacts in Bulgaria. Operated by the Ministry of Defense, the museum collection includes over one million items. Falling under the jurisdiction of the Ministry of Defense, the National Museum of Military history has existed in various forms since August 1914. It was formally established on 4 July 1916. Its first complete exhibition opened in 1937.
National Museum of Military History Highlights
Outdoor exhibition. A broad assortment of military equipment sprawling across the large yard is an obvious magnet for any military enthusiast. Representative pieces of many kinds and nationalities spanning almost all of modern Bulgarian history. See more details below.
Military Honors Collection. The richest of its kind in Bulgaria, including the medals and honors of heads of state Alexander I, Ferdinand I and Boris III.
Bulgarian Military Industrial Complex Exhibition. Celebrating production of military arms and materiel by Bulgarian companies including Arsenal AD, Arcus Co., VMZ AD, Opticoelectron Group JSCo, Optix LTD, and Samel-90 Ltd.
Outdoor Exhibition Elements
The outdoor exhibition displays an impressive quantity of military equipment, including artillery, missiles, military vehicles, aircraft, tanks and more. With over 150 items on display, it is easily large enough to provide hours of enjoyment for enthusiasts.
Artillery
Over two dozen different models, including German (WWI and WWII), Soviet (1930s, WWII and Cold War), Czech, and Belgian examples. Types include field artillery, anti-tank and anti-aircraft guns.
Missiles
Various Soviet era examples including mobile missile launchers, surface to air missiles, mobile short range artillery rocket systems, air defense missiles and SCUD tactical ballistic missiles.
Military Vehicles
The collection includes Bulgarian BMP-23 and BMP-30 infantry fighting vehicles. Also many Soviet vehicles including ditch diggers, bridge layers, armored personnel carriers, artillery tractors, and amphibious personnel carriers.
Tanks
Tank models ranging from the 19th century German Fahrpanzer mobile artillery unit to the Soviet T-72 main battle tank. The collection includes a WWII era Czech designed Panzerkampfwagen 35(t), a 1930's French Hotchkiss 35, and German WWII era Panzer IV.
Aircraft
The aircraft on display include a series of MiG fighters (MiG-15, MiG-17, MiG-19, MiG-21, and MiG-23), a Czech Aero L-29 Delfin Trainer, a German Panavia Tornado, and several Soviet era Russian helicopters (Mi-2, Mi-8, and Mi-24).
Virtual Exhibition of Military History
The museum has a very fine collection of virtual tours and other exhibits on its website:
Affiliate Museums
The Ministry of Defense operates a handful of affiliate museums around the country.
The primary Bulgarian museum of Naval history and equipment. Located in Varna, with both indoor and outdoor exhibits. Highlights include the Drazki Battleship Museum and the Cor Caroli Yacht, in which celebrated Bulgarian seaman Captain Georgi Georgiev circumnavigated the globe.
The Varnenchik Park-Museum is a memorial complex honoring the Polish-Hungarian King Vladislav, who led a failed campaign against the Ottoman Turks in 1444. It is located near Varna.
The Aviation Museum is the main exhibition and repository for Military Aviation equipment and artifacts in Bulgaria. Located in Krumovo, near Plovdiv, the museum has both indoor and outdoor exhibits promoting the long history of Bulgarian military aviation.
National Museum of Military History Details:
Address:
92 Cherkovna Street
Sofia 1505
Bulgaria
Tel: +359 (0)2 946-1805
Fax: +359 (0)2 946-1806
Email: [email protected]
Email: [email protected]
Hours:
Wednesday to Sunday, 10:00-18:00
Last entry 17:00
How to get there:
Bus lines: 9, 72, 120, 305, 413
Streetcar lines: 20, 23