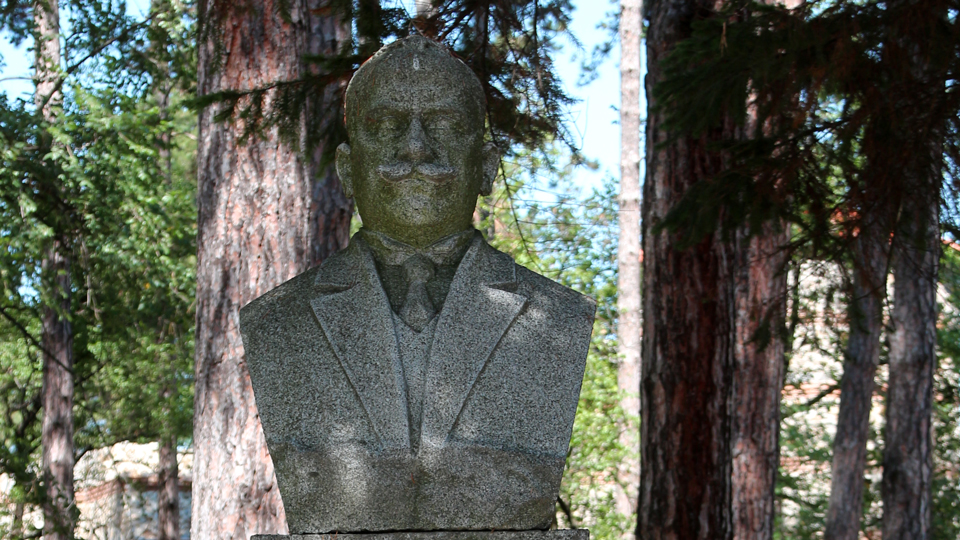 Yordan Mitrev (BG: Йордан Митрев) (1866-1931) was a Bulgarian Forester and founder of the Hisar Laka Forest Park in Kyustendil.
Early Life and Education of Yordan Mitrev
Yordan Mitrev was born on 25 December 1866 in Kyustendil, Bulgaria. At the time Kyustendil was a minor administrative seat in the Ottoman Empire.
He must have been a good student, because he was sent all the way to Lom to attend the men's high school started by Prof. Marin Drinov in 1878 as one of the first Bulgarian high schools after liberation from the Turks. He graduated in 1885.
After that he continued his studies at the agricultural school in Sadovo, near Plovdiv. Later he studied forestry under the French expert Felix Louis-Marie Vogely.
The Work and Career of Yordan Mitrev
In 1888 Yordan Mitrev started work as an inspector in the Bulgarian forest service for the Lom, Lovech and Vratsa regions. In 1890 he moved to Kyustendil, his home town.
In the spring of 1891, Mitrev began his most important project, one that would outlive its creator as a legacy for the people of Kyustendil: the Hisar Laka Forest Park, on the hill overlooking the city. The hill was culturally significant as the site of an ancient fortress, but suffered significant erosion damage during the 19th century. Between 1891 and 1898 Mitrev oversaw afforestation efforts on over 1200 decares of land (about 3000 acres).
From 1898-1906 Mitrev served as deputy director of the Forest Service within the Bulgarian Ministry of Finance, with a one year interruption from 1898-99 when he was posted to Veliko Tarnovo as a forest inspector.
In the spring of 1905, the first Bulgarian Bureau of Land Management (literally Bureau of Plowing and Afforestation) was established in Kazanlak under the leadership of his old teacher Felix Louis-Marie Vogely, and Mitrev went there to work as his Assistant. Very quickly saplings arrived from Saxony and afforestation efforts started around Shipka, Enina and Maglizh. At the same time afforestation efforts started around Tran, Breznik and Bosilegrad.
In 1913 Yordan Mitrev was appointed Chief Inspector of Forest Management in the Bulgarian Department of Agriculture, where he worked until his retirement in 1917.
For most people that would have concluded a successful career, but a few years later Mitrev came out of retirement at the behest of his colleague George Kyurkchiev to take up another post in his hometown of Kyustendil. He worked there as a Supervisor in the Forest Service until his untimely death in 1931.
Yordan Mitrev Memorial
A bust of Yordan Mitrev stands among the trees on Hisar Laka Hill, surrounded by the park that he loved so much.
Books by Yordan Mitrev
Forestry: A Handbook for Foresters, Forest Rangers, Rural Municipalities and All Forest Lovers. (Лесовъдство – наръчна книга за нашите горски стопани, горски стражари, селските общини и всички любители на горите). Sofia, 1894.
Pheasant Raising and Release into the Wild. (Отглеждането на фазани и пускането им в гората). Sofia, 1902.
Learn About Other Famous Bulgarians: