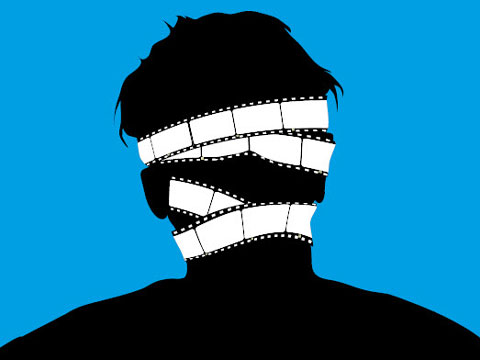 The 26th Cinemania is on at NDK in Sofia from 8 November to 2 December, featuring 64 film titles from around the world. Organizers have selected 64 films in the categories such as Bulgarian cinema, classic Fun, film adaptations, children's films, children's animated films, culinary cinema, musicals, the history of film, and Italian cinema.
Program: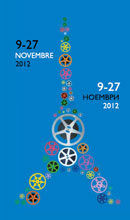 The feature focus this year is French cinema, with a Festival of French Film encompassed within the program from 9-27 November.
Projections will be held in NDK Hall 1, Lumiere Cinema, Cinema House, Eurocinema in Sofia, as well as in Lucky Cinéma in Plovdiv and the Varna Festival Congress.
See the complete program online.
Among the surprises this year is the inclusion of The Story of Film: An Odyssey, Mark Cousin's sweeping fifteen hour documentary about the history of film. It will be screened twice on two consecutive days during Cinemania, at the Cinema House on 24-25 November and in Lumiere Cinema on 1-2 December.
Two art exhibitions appear alongside the festival:
Bulgarian Film Posters consists of 60 reproductions of posters from the collections of the Bulgarian National Film Archive and the National Film Center, featuring winners of the Golden Rose film awards.
Homage to Cinema and Beauty presents 10 exclusive black and white photographs by Danish photographer Kenneth Willard.
Ticket Sales:
Tickets for all screenings are on sale at the counters of the N Palace of K and the network of Eventim.bg. Prices in Sofia are 10, 8 and 6 lev for Hall 1, 8 and 6 for other theaters, and 4 and 2 lev for children's movies.
Organizers:
Cinemania 2012 is produced by the National Palace of Culture, with support from the Sofia Municipality, the Sofia bid for European Capital of Culture in 2019, and the America for Bulgaria Foundation.
Information:
National Palace of Culture
1 Bulgaria Square
Sofia 1414
Bulgaria
(t) +359 2 916 64 91
(m) +359 889 05 05 66
(e) kinomania-info@ndk.bg

See more of What's On Around Bulgaria: