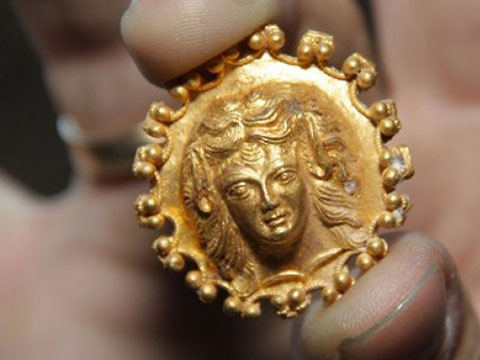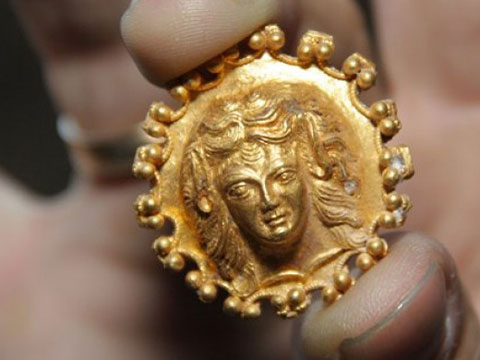 Bulgarian archaeologists have discovered another priceless horde of Thracian gold at a tomb complex near the village of Sveshtari in northeastern Bulgaria. The artifacts, found in the largest of about 150 tombs in the area, include bracelets, a tiara, a horse head figurine, female appliques, buttons, and a gold ring. The items exhibit classic Thracian workmanship and natural motifs familiar from other similar collections.
The tomb is part of a large burial complex of the Getae tribe, dating from the end of the fourth century to the beginning of the third century B.C.E. Archaeologists think the tomb may be linked to Cothelas, the first known ruler of the Gatae.
The nearby Sveshtari Thracian Tomb has been inscribed on the UNESCO World Heritage list as a treasure of significant historical and cultural significance. It is decorated with painted murals and half human, half plant carved reliefs.