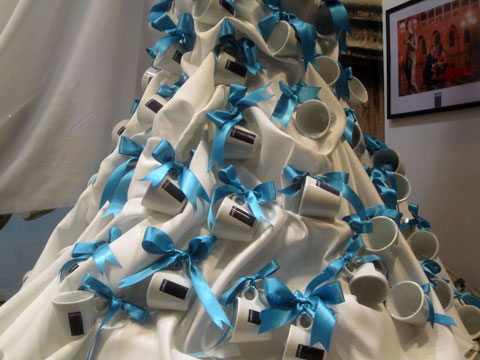 One of the big events of senior year in Bulgaria is the senior prom, or as Bulgarians say, "abiturantski ball."
More obvious for the uninvolved are the riding around in balloon laden cars, honking horns, and cheers that pervade the streets when graduation time draws near.
This year, an Elemag supermarket in Sofia joined in the celebration with a display of ball dress window designs. Each window featured a ball gown promoting a product or brand sold in the store.