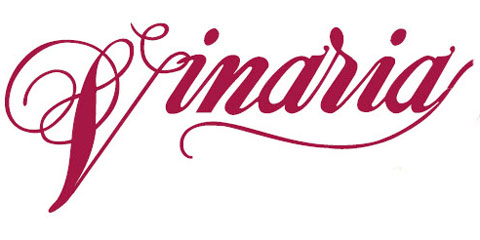 Since 1993, Plovdiv has hosted the Vinaria Festival, an annual event dedicated to producers, sellers and wine lovers who celebrate the fruit of the vine.  This year Vinaria will be held from 23-26 February at the International Fair – Plovdiv.
The festival is a wonderful opportunity to see new product presentations, network among wine industry professionals and wine experts,  and just experience the excitement of being part of it all in the wine community.  Visitors come from over 30 different countries just to participate in Vinaria.
Conference Programme
For those who want to get a closer look at the products, production technologies and innovations, there are seminars and conferences put on as part of the festival programme.
Wine Competition
The competitive portion of the festival comprises the most prestigious competition for the evaluation of Bulgarian wines and spirits.  The awards are coveted by producers and provide a real symbol of quality in the marketplace and among wine connoisseurs.
Wine and Love, Love and Wine Ball
A special part of the festival is the annual "Wine and Love, Love and Wine" Ball, at which awards are handed out including the International Fair – Plovdiv "Golden Rython" Prize, "Wine of the Year" and other honors.
Organizers
The Vinaria Festival is organized by International Fair – Plovdiv and the National Grape Growers and Vintners Association.
Information:
Katya Ganeva
(t) +359 (0)32 902 622
(f) +359 (0)32 902 517
(e) katiag@fair.bg
Vanya Novakova
(t) +359 (0)32 902 650
(f) +359 (0)32 902 517
(e) v.novakova@fair.bg
[ad#Google Adsense Bulstack 468×60 post banner]