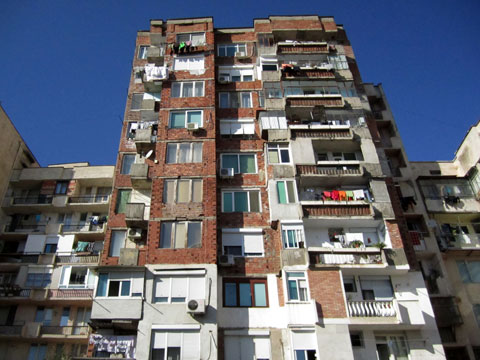 Bulgarian residential prices declined about 5.6%% in Q1 2011 compared to one year earlier, from an average price of 979 lv./sq. m. to 924 lv./sq. m. These results show a continuing downward trend which began in Q4 2008. Q1 prices were down 28.9% from Q1 2008, the highest Q1 prices on record, and 34.8% from the high reached in Q3 2008.
A graph of residential prices since 2000 shows a euphoric rise in prices during the run-up to entry into the European Union in 2007-2008. Owners who got in before 2007 have probably done well. Most of those who bought in 2007 or later are generally underwater in relation to prices their properties might achieve in today's market.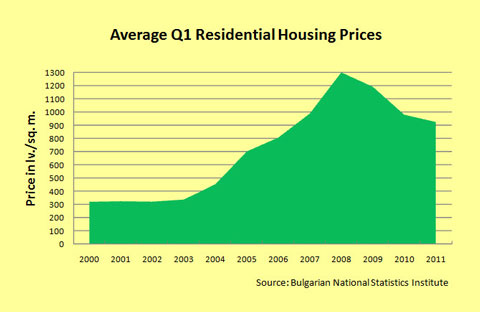 Considering the high level of unemployment and underemployment in Bulgaria, as well as crisis induced salary cuts and loss of purchasing power, the market may very well be looking at further declines throughout this year.