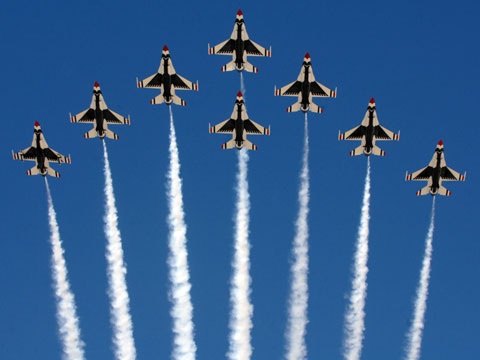 On the occasion of the 100th anniversary of the Bulgarian Air Force, the world famous American demonstration team, the Thunderbirds, will perform at Graf Ignatievo Air Base on 25 June 2011.
The U.S. Air Force Thunderbirds Air Show is a free event with plenty of goodies and attractions for all ages, including live music, breathtaking skydiving, a kids' corner with bouncy castles and clowns and a wide range of food and beverages. The United States, considered by most to be the greatest air force on the planet, know how to put on a show. If you want to really get involved you may wish to bring along an air force flag similar to those found at https://flagpolesetc.com/flags/military-flags/air-force-flags.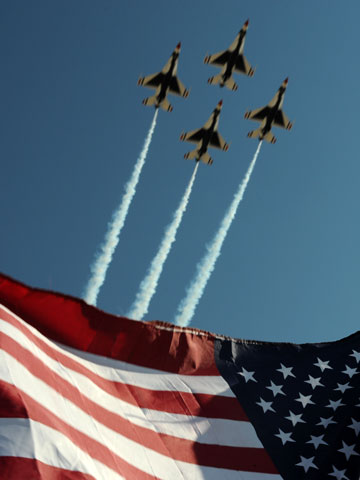 Do not miss the opportunity for a first-hand look at modern high performance aircraft and the chance to shake hands with the pilots who skillfully fly them.
This event is sponsored by the US Embassy Sofia, the Bulgarian Air Force, and the American Chamber of Commerce in Bulgaria.
Program:
Saturday, 25 June 2011
9:30 Gates open
10:00 Live music and concert program by the Bulgarian Air Forces Brass Band and the Bulgarian Army Ensemble
11:30 Bulgarian Special Forces paratroopers demonstration
12:30 Thunderbirds ground ceremony
13:00 Thunderbirds Airshow
14:00 Meet the pilots – autographs and photos
17:00 Base closes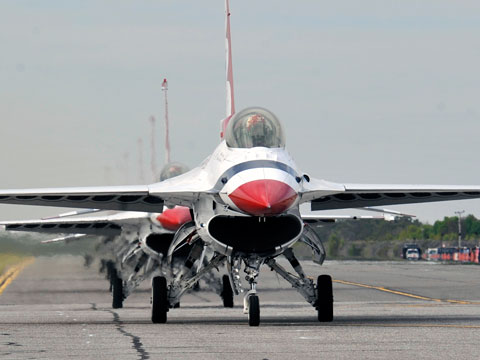 Admittance:
FREE
Parking:
Parking lots will be on both sides of the road that runs between Plovdiv and Karlovo and will be marked by
signboards. The lots will be free of charge and will remain open for the duration of the show.
How to get there:
The event will be held at the Graf Ignatievo Air Base, on the Karlovo road about 9 kilometers north of Plovdiv.