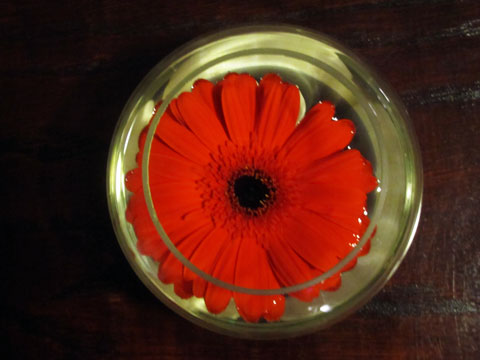 Flannagan's on the Square at the Radisson Hotel recently underwent a brilliant renovation and kindly invited us to come and dine. The doors open to a stunning contemporary décor – red and black lacquered surfaces shine in a spare, masculine aura. The tables and chairs are comfortable and well spaced, while the ceiling offers quiet relief in white, above the warm drama of red or black walls.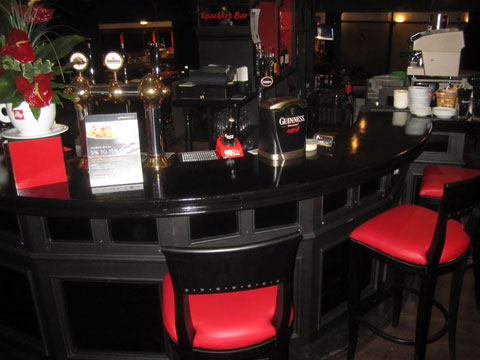 Our waiter was solicitous without hovering – he stayed one step ahead of us, anticipating our needs, providing water, ice and catsup before or just as we realized we wanted them. There seemed to be a genuine desire to please which made us feel pampered and well looked after.
The food is superb – from formal entrees to casual, easy fare, such as six types of burgers, including a vegetarian option, and a varied and attractive kids menu. One of us ate the delicious Blue super burger which came with Cheese, bacon, onion, lettuce and tomato, like an upscale beef one made at home, mouth-wateringly good. Generously sized, the Beer plate offered five types of meat, including ribs, chicken and sausages, enough for two or even three to share. The onion rings were crisp and potato wedges thick. There are six different beers on tap.
For the health conscious, the salmon entrée was supreme, with steamed vegetables, and the menu offers colorful pizza and variegated pasta options a-plenty.
Unusually fine appetizers tempted us, including a Caesar salad (tasty) and fish cakes (excellent with a superb Thai sauce) as well as prawn tempura (fantastic.)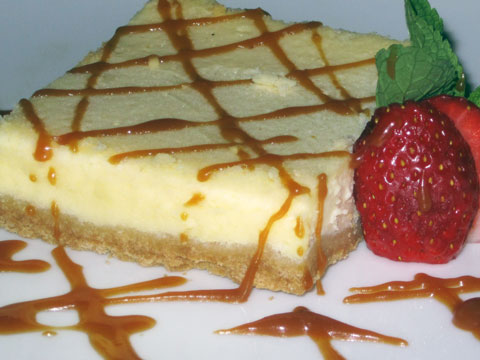 The sweets exceeded our hopes. An absolutely perfect cheesecake with a classic New York taste surprised us. The Rich Red Velvet cake was excellent, flavored with just the right taste of coconut – not too sweet. The Apple crumble was also good, but could be skipped due to the other choices. If you really want it, get it warmed, with a scoop of ice cream instead of the vanilla sauce.
Each month, new promotions and changes are on offer, so go and treat yourself to a meal or snack any time of day. They always have something appropriate. Or if you have been especially well behaved, enjoy the full dinner, drinks and dessert – you will not be disappointed!
Information:
Flannagan's On the Square
(at the Radisson Hotel)
4 Narodno Sabranie Square
Sofia, Bulgaria
(t) +359 (0)2 933-4740