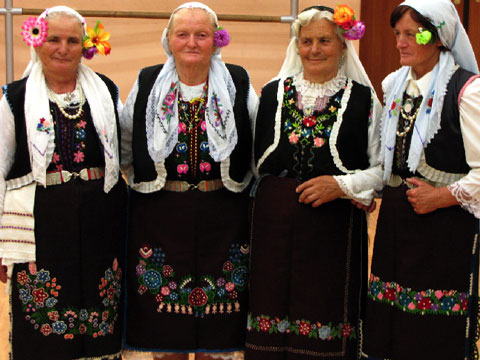 This Seminar is especially designed for non-Bulgarians (or Bulgarians interested in connecting with their "roots" music and dance) who want a more in-depth opportunity to learn traditional instruments, singing styles, and dance than is normally possible for groups or individuals traveling to Bulgaria. This rich and unique program couples the teaching expertise of instructors at the Plovdiv Music Academy with the traditional music and dance wisdom of tradition bearers from around the country. Many classes will be taught
by village "masters" from various ethnographic regions in Bulgaria; the dance program, in particular, features different groups of dancers and musicians throughout the week, teaching dances and songs from their own villages. A Bulgarian language class will also be offered, as well as optional evening social activities.
Bulgarian Folk Music & Dance Seminar
August 8 – 14, 2010
Plovdiv, Bulgaria
Registration can be completed online. This year payment for the Seminar can only be made by bank transfer or on-site payment; details are on the website.
[ad#bulstack-basic-post-banner]