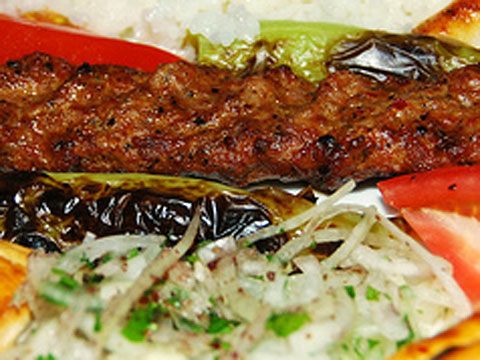 By Maria Bartlett
For many Bulgarians, Turkey is just a few hours drive away, but for those who can't make the trip, a taste of Turkey is just around the corner. Turkey is a rich and colorful country and the same can be said for its cuisine. Having traveled to Turkey many times I can confirm that the food at the Sofra Turkish Restaurant is as good as it gets, with taste and presentation like that in their native land.
Having visited Sofra habitually throughout the year, I can say that summer is a 'must go' season during which the large garden is perfect for dining under the shade of trees. A red brick wall shields it from the road and cuts down traffic noise. The plain interior is typical of Turkish restaurants, and does not detract from the comfort or pleasant atmosphere of the place. In fact, it lends an air of authenticity that is matched by the food.
On offer are typical Turkish dishes including enough starters, salads and entrees to enjoy a real Turkish dining experience. The illustrated menu is a plus by adding practical utility to the phrase "a picture is worth a thousand words."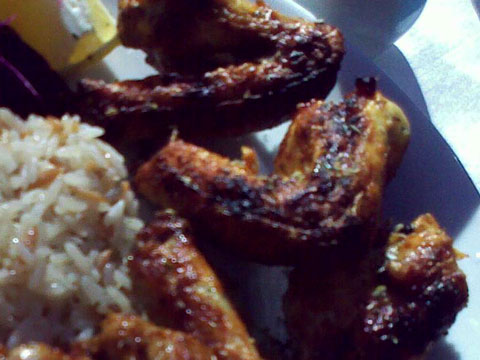 I have tried most of the main courses and all are very good. For those who want lamb, I recommend the lamb chops or the lamb Adana kebab. The kebab is made of spiced minced meat resembling the Bulgarian kebabche, but with Turkish flavoring. The chicken wings are also very tasty and rich in spices.
All the main courses come with a standard garnish – rice, tomatoes, onion salad and Turkish bread. Portions are quite large, so be careful! It is easy to overeat in a place like this. The bread in particular is delicious and will quickly fill you up.
Traditional Turkish desserts include baklava and kunefe. There is some choice of wine although the list is not extensive.
Prices are reasonable considering you don't need too many dishes to be fully satisfied. Dinner for two can be had for less than 50 leva including drinks.
Now that warm weather is upon us, Sofra is perfect for afternoon or evening socializing, a must go for Turkish food lovers, and a wonderful introduction to Turkish cuisine.
SOFRA Turkish Restaurant
ul. Oborishte 69
Sofia
Tel: +359 (0)2 944-5005
Open 1200 to 2400
[ad#Amazon Books bulgaria, cooking]