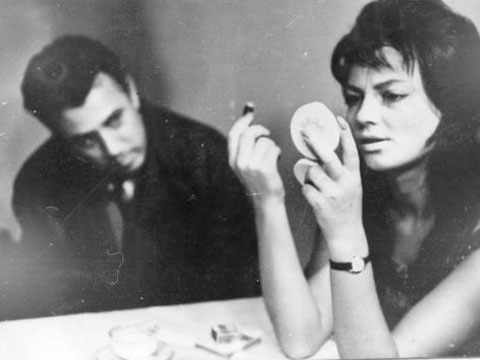 A fascinating crime story based on the novel The Inspector and the Night (Инспекторът и Нощта) by Bogomil Raykov, who also wrote the screenplay for the film. Viewers will observe with interest the investigative prowess of the criminal inspector. Manov was poisoned with potassium cyanide, and the inspector must find the killer. With great ingenuity, tenacity and composure he unravels the relationships between the dead man and his neighbors.
The gossip Katya hoped to marry her niece Joana to Manov for his money. Baev, the cashier, pretended ignorance of his wife's affair with Manov because he owed Manov a large sum of money, Jana stole from Manov's secret stash. Ultimately, all of them are found innocent after an autopsy establishes that Manov had cancer. It turns out that a doctor he knew gave him potassium cyanide and the scoundrel committed suicide.
The great Bulgarian actor Georgi Kaloyanchev creates an engaging character in the role of the criminal inspector. His professional duty led him to probe deeply into the dark side of life, filled with crime stories, often associated with night. Also interesting is the role of Jana, wonderfully played by the fascinating Nevena Kokanova. With the inspector's help she might find the right path in life.
Under the direction of Rangel Vulchanov, the cast provoke the viewer to think about some of the very unpleasant sides of reality. Black and white footage shot by the brilliant Bulgarian cinematographer, Dimo Kolarov, uses the harsh contrast of urban night landscapes to highlight the dark and mysterious tone of the story.
Also appearing in the film are Stephen Gadularov (Dimov), Leo Confort (Baev), Tsonka Miteva (Aunt Katya), Iskra Hadjieva (Dora), Ivan Andonov (Slavov Engineer), and Stefan Danailov (Tom). Under the professional direction of Rangel Vulchanov they provoke the viewer to think about some quite unpleasant sides of reality.
The Inspector and the Night won prizes for best director (Rangel Vulchanov), best screenplay (Bogomil Raykov), and best actor (George Kaloyanchev) at the 1964 Festival of Bulgarian Film.