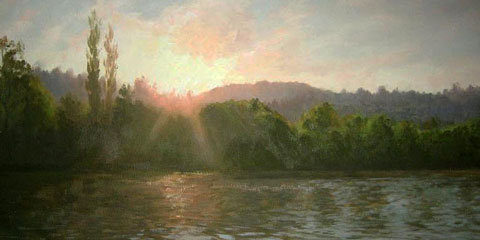 The works of well known Bulgarian landscape painter Anatoli Panagonov are on display at the Burgas Gallery in Burgas from 8 February to 4 March.
Panagonov, born in 1966, started painting at a very young age, and has been a full time landscape artist since 1991. His work is strongly influenced by his Russian heritage, and in particular by the work of Vasily Polenov, Ivan Shishkin and Isaac Levitan, all famous 19th century Russian landscape painters.
Panagonov has a rare gift for reproducing natural beauty. His work is treasured by collectors in Bulgaria and abroad.
Information:
Burgas Gallery
Complex "Lazour"
13 Aboba Street
8000 Burgas
Bulgaria
(t) +359 56 83 98 80
[ad#Google Adsense Bulstack 468×60 post banner]