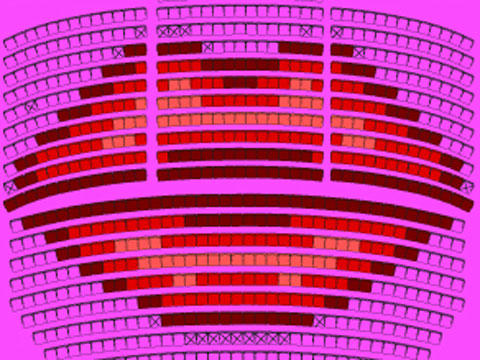 The autumn film festival Cinemania is on in Sofia and Plovdiv, now to 28 November. The festival has developed a loyal following who eagerly await the screening of films from around the world, especially significant films which have not made it otherwise to Bulgaria.
This year there are over 70 films in the programme:
Asian Cinema
The Execution
Confucius
Departures
I'm a Cyborg, but That's OK
Old Boy
Sympathy for Mr. Vengeance
Sympathy for Lady Vengeance
UK Films
SoulBoy
Creation
Le Donk & Scor-Zay-Zee
Moon
Movies for Kids
The Magic Tree/Magiczne drzewo
The Dolphin: Story of a Dreamer
Ilya and the Robber/Илья Муромец и Соловей-Разбойник
Wolf/Loup
Eleanor's Secret/Kerity, la maison des contes
Little Nicolas/Le Petit Nicolas
In the Attic: Who Has a Birthday Today?/Na pude aneb Kdo ma dneska narozeniny?
Noemie, the Secre/Noemie, le secret
Ponyo on the Cliff by the Sea/Gake no ue no Ponyo
Friends Forever Mullewapp – Das Grosse Kinoabenteuer der Freunde
Skellig
The Secret of Kells
Documentaries
Henri-Georges Clouzot's Inferno/L'Enfer d'Henri-Georges Clouzot
Two in the Wave/Deux de la Vague
Rembrandt's J'Accuse…!
The Cove
Italian Cinema
I Am Love/Io sono l'amore
Baaria
Loose Cannons/Mine vaganti
Our Life/La Nostra vita
Music Films
Genius Within: The Inner Life of Glenn Gould
A Night at the Club/Un soir au club
The Tango Singer/La Cantante de tango
Gainsbourg (Vie heroique)
Hipsters/Cmuляги
When You're Strange: A Film about The Doors
Flamenco, flamenco
Chico & Rita/Chico y Rita
Festival of Festivals
Me, Too
Certified Copy
The Limits of Control
Mr. Nobody
Taking Woodstock
Wild Field
The Tree
Women Without Men
Burnt by the Sun 2: Exodus
The Illusionist
Crazy Heart
Millennium 1: The Girl with the Dragon Tattoo
Millennium 2: The Girl Who Played with Fire
Millennium 3: The Girl Who Kicked the Hornet's Nest
Nanga Parbat
Invictus
Ondine
The Messenger
Kawasaki's Rose
A Single Man
Footsteps in the Sand
Fantastc Mr. Fox
You Will Meet a Tall Dark Stranger
French Cinema
Dumas
Potiche
Farewell/L'Affaire Farewell
Latin American Cinema
Besouro
Of Love and Other Demons/Del amor y otros demonios
The Secret in Their Eyes/El Secreto de sus ojos
Akira Kurosawa
Kagemusha
Akira Kurosawa's Dreams
Ran
Venues:
NDK – Hall 1
Lumiere Europa Cinema Hall
Cinema House
Odeon, Euro Cinema
Lucky Cinema Hall (Plovdiv)
View the programme online.
Information:
Cinemania (Kinomania)
National Palace of Culture
1 Bulgaria Square
Sofia 1414
Bulgaria
(t) +359 (0)2 952-6224
(f) +359 (0)2 657 053
(e) cinemania@ndk.bg
[ad#Google Adsense Bulstack 468×60 post banner]