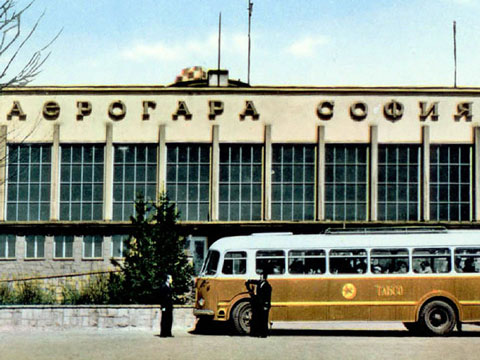 The first passenger terminal at Sofia Airport opened in 1939 with an expected future capacity of 600,000 annual travelers.  By the late 1960's that figure had been reached, and by the late 1970's over 3 million passengers a year came through the small airport, over 1 million of them on domestic flights.
Traffic dipped dramatically after an oil shock in 1979, and travel practically ceased following the changes and throughout the 1990's.
The old passenger terminal is now Terminal 1 at the expanded Sofia International Airport.  Following a major renovation undertaken in 2000, it has a modern appearance and conveniences to provide efficient service for domestic and discount flights.