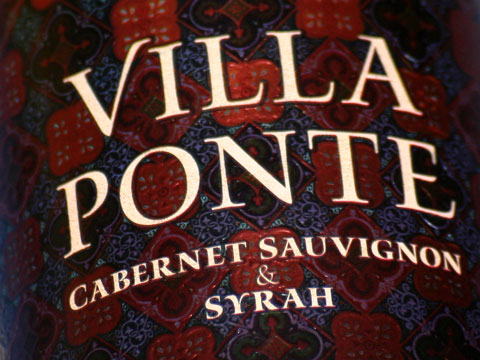 One of a number of wineries in Bulgaria to place itself amongst the phoenixes rising from the ashes of the total control of communist wine production, Chernomorsko Zlato, or Black Sea Gold as it is called in English, is manifesting itself as a producer of quality wines and liquors. A project of Festa Holding, Black Sea Gold traces its nascence back to 1924.
Located near to Burgas, on the southern Black Sea coast, an area notable for its tourism opportunities and unspoilt nature, the region also has a long history of grape growing and winemaking. This is said to be the best area for growing white grapes in Bulgaria.
Black Sea Gold encompasses a main winery in Pomorie, which has two centres of production, and a winery in Kableshkovo, 12 kilometres from Pomorie; Kableshkovo, specifically, is noted for its white wines. Historically, Pomorie has been reputed for its red wines, its rakiyas (eaux-de-vies made from grapes and other fruits) and wine brandies.
The enterprise is the maker of some of the best-loved Bulgarian rakiyas – the Burgas muskat rakiya, the Burgas 63 and the Burgas 63 Barrel-Aged.
Following privatisation of the countries' wineries, Festa Holding invested 15 million euro in these two facilities and planted 600 hectares of vineyards. In 2007, it invested 2.5 million euro in equipment for micro-vinification (making small lots of high-end wine) and other improvements. This has allowed it to focus on top quality in the production of premium and super-premium wines (considered those selling for 15 euro or more a bottle), while also carrying on the tradition of brandy-making. The super-premium wines are excellent examples of the unique Pomorie terroir.
Each year, Black Sea Gold makes about 15 million bottles of wine, with about 50 per cent of them being exported, primarily to Russia and the Baltic states, and also to Germany, Poland, Japan, the United States and France.
One of the premium wines made by Black Sea Gold is "Villa Ponte", a blend of cabernet sauvignon, which provides an powerful structure, and syrah, which contributes the fruity, peppery side to this full-bodied red wine. Its dark ruby colour gives way to aromas of cinnamon sticks, blackberries and cigars, and a balanced, full feel in the mouth, with strong tannins; a long, smooth, fruity finish are accompanied by sweet notes, coming from the barriques. Retailing for about 9 leva, it can be drunk now, or kept until 2011. Try it with hearty dishes, particularly meats.
At the 2009 Vinaria wine trade show, held annually in Plovdiv, Black Sea Gold came home with the most medals. Amongst these were the grand prize, the Golden Rhyton, for the winery's 2009 chardonnay. The red wine Villa Ponte, in its class, won a gold medal.