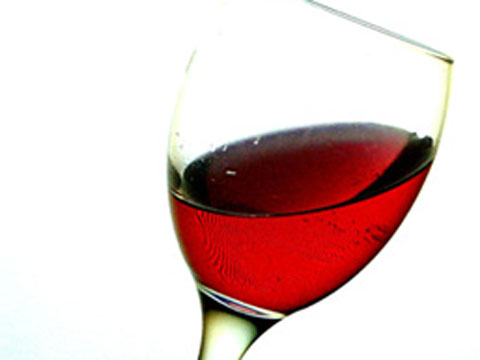 According to French tradition, wine lovers around the world set aside the third Thursday of November each year to celebrate the release of the new vintage Beaujolais Nouveau.  At exactly one minute past midnight, voices cry out announcing, "Beaujolais Nouveau est arrive!"  Festivities begin immediately in cafes, bars and shops everywhere.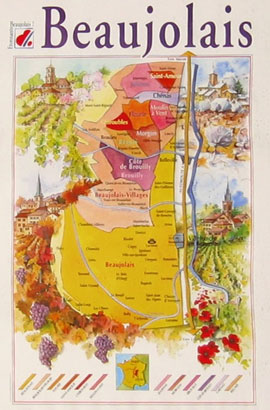 The practice dates back to the beginning of the 19th century, when producers released a young wine locally each year to celebrate the end of the harvest.   After World War II, producers began selling the product more broadly, and marketers came up with the idea of a race carrying the first bottles to Paris.  In the 1970s the celebration began to spread and by the end of the century had spread throughout Europe, Asia and North America.  In 1985 the French Government declared the third Thursday in November a national holiday.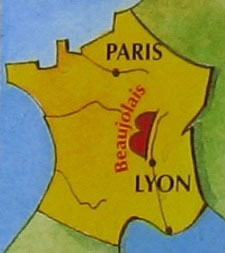 Beaujolais Nouveau is a young, fruity wine produced in the small Beaujolais region north of Lyon, France.  It is made from 100% Gamay grapes, picked by hand, and fermented for just a few weeks before release.  Unlike most wines, which are produced by crushing grapes to separate the juice and pulp from the skin, Beaujolais is made using a process called carbonic maceration.  The grapes are left whole and the wine ferments inside each individual grape.  This process preserves the fresh fruit aroma and low tannin content of the wine.  In just about one month the wine undergoes two fermentation stages before bottling.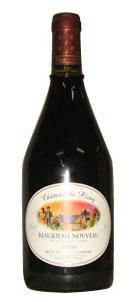 Producers are very careful controlling the process, since even a small error in either direction can result in disaster.  If the wine is bottled even a few hours too soon, the wine might turn out too light and colourless.  If left too long, the result could be too heavy and tart.
Beaujolais Nouveau is best consumed fresh and slightly chilled.  It pairs well with casual fare, and in recent years has been promoted heavily for enjoyment around the American Thanksgiving Holiday, especially with turkey sandwich left-overs.

In Sofia, the release of Beaujolais Nouveau will be celebrated at Vino Bar Travatore, where they will be uncorking the latest vintage from Chateau de Pizay.  The party starts at 1900 on Thursday, November 19.
For additional information and reservations, contact Vino Bar Trovatore.
Vino Bar Trovatore
Ul. Medjur 23
Lozenets
Tel. +359 888 897 830
[ad#Amazon free shipping 468×60 banner]