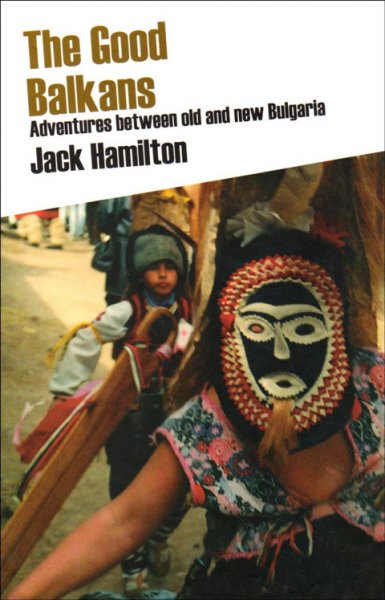 A 20-something Englishman, Jack Hamilton traveled to Bulgaria in search of adventure, in part hoping to ferret out answers about its transition from Communist satellite to modern European state. His timing was impeccable. Working as a journalist in Sofia from 1996 to 2001, he occupied a ringside seat for some of the most tumultuous years in recent Bulgarian history. The Good Balkans is a collection of people and vignettes reflecting what Hamilton saw, heard and experienced along the way.
Hamilton touches on most of the major themes which seem to reverberate around Bulgarian society. Bulgarian nationalism, the Macedonian question, the role of old Communists, the shadow economy, local superstition and the plight of everyday Bulgarians make regular appearances throughout the book. His encounters with famous Bulgarians such as Simeon II, the last King and later Prime Minister of Bulgaria, and Ilya Pavlov, Bulgaria's richest man when he was gunned down in 2003, provide useful insights and amusing anecdotes.
His friends and acquaintances are a veritable smorgasbord of Bulgarian characters who might seem unusually eccentric to the uninitiated outsider, but to the experienced observer embody all at once the goodness, sadness and frustration of what has become contemporary Bulgarian society.
Table of Contents:
ACROSS THE FRONTIER
A Blank Spot on the Map
Balkan Winter
Europe's First Post-communist Revolution
Ex-patriates
FALLING IN LOVE
Disappearing Treasures
Crossed Lines
Adventures with the Underclass
Disappointing a Hermit
Red Wine, Black Earth
The Macedonian Question
The Good Spirits
The Witch's Cup
Saving My Soul
EXPLORATION UNDER THE SKIN
The Last of the True Marxist-Leninists
Zhivkov, Markov, and the Poisoned Umbrella
Burying the Past
The Rise and Fall of a National Capitalist
Put Not Thy Trust in Princes
Life and Death on Grafa
DEEP INTO THE MOUNTAINS
Who Can Stay?
Milk from the Matchmaker
Gypsy Love
An Awkward Dissident in Democracy
A Struggle for Souls
What is a Dowry Worth?
Bibliographic entry:
Hamilton, Jack. The Good Balkans: Adventures between Old and New Bulgaria, (London: Wild Man Books), 2007.
Buy The Good Balkans: Adventures in Bulgaria
from Amazon today!