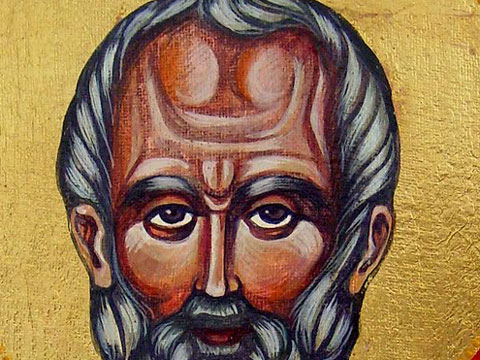 A special exhibit of 24 icons depicting Saint Nicholas the  Miracle Worker is on at the Morsko Casino Cultural Center in Burgas. St Nicholas is the patron saint of the city.
The exhibit opened on 6 December, the Feast day of St Nicholas and the city holiday for Burgas, and will remain open for two months.
The 24 icons are an exceptional collection of works from around Bulgaria and are of outstanding cultural and historical value. The core of the exhibit is from the holdings of the National History Museum.  In addition, four icons from the Burgas Petko Zadgorski Art Gallery in Burgas and two from the Burgas Regional History Museum are included in the show.
This is the first time such an exceptional collection has been assembled for display, offering a unique opportunity for viewers to observe how iconic representation of the saint developed from the 16th to 20th centuries.
St. Nicholas the Miracle Worker was born into a Christian family in the second half of the 3rdcentury in Patara, Lycia, a port city on the Mediterranean Sea. Many legends exist about the miracles he performed during his lifetime. He is revered as a protector of the seas, lakes and rivers, sailors and fishermen. He is the patron saint of many port cities around the Mediterranean region.
The feast day in memory of St. Nicholas is celebrated on the day of his death, 6 December. In 1992, St. Nicholas the Wonderworker was chosen as the patron and protector of Burgas and its inhabitants, and the city adopted 6 December as the city holiday.
Information:
Morsko Casino Cultural Center
Central Alley, The Sea Garden
Burgas
Bulgaria
Open 10:30-19:30
(t) +359 (0)56 91 18 66
(t) +359 (0)56 91 18 67